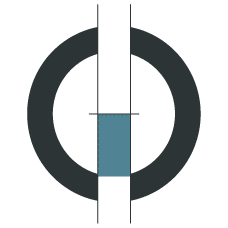 Through their testimonies, our customers talk about us...
Restructuring of a villa in the Yvelines
"Working with Christiansen Design was without a doubt the best choice we made for the renovation of our 1900 villa. We had many challenges to overcome, even before we started this project. To give some context to our story, we bought a house in France while still living in the Nordic countries. We had only seen the house twice before closing the deal and not living nearby was a big challenge. We knew from the start that we would need help, not only with the layout and decorating choices, but also with the coordination of the entire project. We found Christiansen Design during an internet search. We were immediately drawn to Elisabeth because of her Scandinavian background and reading the testimonials on her website gave us great confidence in her ability to achieve what we had in mind. We were certainly not disappointed as the results exceeded our expectations.
Having an old villa to renovate, the choice of craftsmen and professionals was a priority in terms of quality and knowledge. In addition, part of our project had to be completed before we arrived in France with the family, so the key point of our project was the deadlines. These were met, despite all the surprises associated with the renovation of an old house, because of Elisabeth's tenacity and authority in managing her teams. She is pragmatic, goal-oriented and problem-solving. The renovation project took five months, four of which were completed while we were living there. The workers chosen were professional, unobtrusive, and tried to minimize disruption to our daily family life.
Elisabeth's great passion for design matched my own. We were quite in tune with the different choices of lamps, textiles, colors and decorative accessories. Her style is elegant, contemporary and timeless; it fits perfectly with the new era we wanted to bring the house into. Most of our furniture has been purchased over the years from different countries. She helped us to match our belongings to their new environment.
We are loving every minute of our new home, feeling that it is truly ours. Elisabeth was able to make our vision and wishes come true and for that we will always be grateful to her."
M. and Mme V. - Orgeval
Custom design of an apartment, Yvelines
"Owners of a 60 m2 apartment in Versailles, we entrusted the complete renovation to Elisabeth Christiansen in 2018.
We identified the parts we wanted to improve, rooms too small, furniture not adapted to the spaces, lack of storage etc... We did not really know how to solve all these defects. Elisabeth quickly understood what we were looking for in terms of space and furniture, and presented us with a beautiful project.
The living room area was completely transformed. A magnificent custom-made piece, combining design and functionality, now adorns the main wall.
The night space, completely redesigned, has become warm and comfortable and we have gained a lot of storage space. The functional and very nice bathroom was also a success.
The companies selected by Elisabeth did a great job, with a special mention for the custom-made woodwork!
As far as deadlines are concerned, we kept our commitment and the quality of the work done by Elisabeth Christiansen on our project.

M. and Mme R. - Versailles
Design and decoration of a house, Yvelines
"We had already worked with Mrs. Christiansen 2 years ago during the renovation of our previous house. At that time, she had filled our need for storage space and had completely redesigned our kitchen, which had gained in brightness and above all in modernity, while respecting our budgetary constraints...
It was therefore quite natural and without any hesitation that we called upon her services again when we bought our new house. A lot of work and space planning to rethink: but especially a big timing constraint because we had only 2 months, in the middle of summer to do all that. Mrs. Christiansen accepted the challenge and immediately found exactly the right atmosphere for the different rooms (adult and children's bathrooms, kitchen, living room, entrance). Her expertise in design and her ability to surround herself with competent craftsmen who love beautiful work allowed our house to find a new lease on life.
We are delighted with the final result: a house that resembles us and in which the whole family feels good, a pure and zen Scandinavian design, quality materials and beautiful finishes. Our friends envy us! "
M. and Mme R. - Saint Nom la Bretèche
Design and decoration of a house, Yvelines
"We called on Elisabeth to help us decorate a house that needed a "refreshment" in the sense of "rejuvenation"!
We appreciated her availability, her attentiveness and her original ideas: suggestions that we would never have thought of, and without ever "forcing".
The choice of color palettes being so varied, we were guided and the result is perfect.
Point also to be mentioned: the timing was respected and the work of the companies was of high quality and done very cleanly!
To be recommended without moderation! "
M. et Mme B. - Chambourcy
Interior design and decoration of a house, Yvelines
"The first floor of our house was spacious but difficult to arrange. In the end it lacked charm, warmth and openness to our garden.
We discovered Elisabeth's website by chance on the internet: we liked the Scandinavian style of her creations, the modern, chic and timeless design that she puts into each of her projects, while guaranteeing for each of them an approach that makes them unique. From the very first meeting we understood that she would be the right person to accompany us in our approach to redesign the first floor of our house: she applied herself to identify who we were, how we lived and what was important to us in our home on a daily basis.
Throughout the 6 months of work, Elisabeth made herself fully available for each of the exchanges, questions, doubts... The project unfolded in a true collaborative approach and dialogue. Listening, professional, available, detail-oriented: she knew how to channel ideas and lead a fully coherent realization.
Today we enjoy every day our new living space, elegant, design and warm. The volumes have been fully rethought and are now coherent, functional and adapted to our family of 5.
Elisabeth Christiansen is surrounded by a team of quality professionals who implement the projects she designs with the utmost seriousness.
Whatever your project, whatever your budget, do not hesitate to contact Christiansen Design with confidence. They will be able to adapt and propose personalized answers. "
M. and Mme F. - Feucherolles
Interior design and decoration of a house, Yvelines
"We found Elisabeth Christiansen through the Houzz website because her work matched our desires, even our tastes. We entrusted her with the renovation of the living room, the attic and the parents' bedroom. She immediately understood the style we were looking for and made very creative proposals.
In particular, we wanted to have a well-defined entrance hall. She suggested that we install a custom bookcase to establish the separation.
The craftsman she recommended did a very careful job.
We especially appreciated Elisabeth's flexibility in accompanying us with our constant questions about the choice of colors for the paintings, the configuration of the volumes and the selection of furniture and curtains. Her proposals were always on target"
M. and Mme M. - Bougival
Interior architecture of a rooftop apartment, Paris
"Elisabeth Christiansen was recommended to me by friends, and I entrusted her with the reconfiguration and renovation of my apartment with a project that was both ambitious and potentially full of (un)pleasant surprises.
And of course, all of this was done on a rather modest budget, given our expectations.
Mrs. Christiansen and her team knew how to organize the space perfectly with a successful project. We gave her full latitude in the choice of materials and design, because her proposals were always on target the first time.
We appreciated Mrs. Christiansen's availability, professionalism, punctuality and respect for deadlines, in addition to her established skills. Moreover, Mrs. Christiansen knows how to surround herself with quality craftsmen who allow her ideas to be sublimated. This is a notable plus...in short, a great team!
Together, we succeeded in making this project a reality despite all the initial uncertainties, thanks to an exceptional ability to listen and a flawless art of compromise.
Don't hesitate any longer! "
Mme C. - Paris 9
Restructuring and optimization of interior spaces, Yvelines
"Initially we approached Elisabeth Christiansen for advice on space planning. We felt that our house was missing some rooms. The question we asked ourselves was whether the spaces in our home could be rearranged to create these rooms or whether we should move to a bigger place. In addition, we wanted a more functional and convivial kitchen in harmony with the living room.
Christiansen Design quickly proposed a layout plan exploiting all the possibilities of the house and in particular the development of an attic above our garage. The volumes were reworked to create the missing spaces, all with coherence, harmony and taste.
The plans included the creation of a shower room on the first floor, an office, a dressing room, an additional shower room on the first floor and a more "spacious" bedroom for one of our daughters. The project also included the reorganization of the kitchen into a convivial room semi-open to the living room.
We then entrusted Elisabeth Christiansen with the accompaniment in the implementation phase: quotations, selection of craftsmen. This phase went very well: the company selected by Elisabeth Christiansen carried out the work on time and with professionalism.
We are now very satisfied with the result, both aesthetically and functionally. The spaces have been optimized with great success. We feel that Christiansen Design has added a lot of value to the work, both in the design phase and in the implementation phase. We particularly appreciated their professionalism, especially concerning the respect of deadlines, their availability and their reactivity. We would be ready to entrust them with other projects if the opportunity arose. "
M. and Mme J. - Le Vésinet
Store fitting and decoration, Yvelines
"I chose Christiansen Design to accompany me in my project to furnish and decorate my future boutique because I was seduced by her universe and the services she provided: beautiful materials, a rather refined style, a Scandinavian spirit.
The mission entrusted to her was complete since my commercial premises were delivered raw. After having listened to my expectations, my tastes, my needs and my constraints, Elisabeth was able to propose to me in a very short time a proposal for the fitting out of the premises, a selection of atmospheres and a staging of the products for my store while respecting the spirit that I wished.
In a second time, Elisabeth was in charge of selecting a qualified contractor able to ensure all the works within a defined budget. She was vigilant about the quality of the work and the respect of the deadlines. This allowed me to free up my time to take care of the steps leading up to the opening.
Today my store looks like me. I receive many compliments from my customers who feel good about it. It is the most beautiful satisfaction and the proof of a very professional work. Mission accomplished, thank you"
. - Verneuil-sur-Seine
Restructuring and interior design of an apartment, Paris
"Elisabeth Christiansen was recommended to us by friends, and we entrusted her with the renovation of our apartment. She presented us with a project that corresponded in every way to our expectations after having listened to us at length. She knew how to advise us on the volumes, the choice of materials, colors, and design, while remaining extremely respectful of our ideas and our budget. She is very attentive to detail, which gives the whole project a refined, elegant and timeless style. We appreciated her good taste, her great professionalism, her punctuality and her respect of the deadlines. Moreover, she made us work with very qualified companies that we can only recommend to you "
M.et Mme BHW. - Paris 17
Restructuring and interior design, Paris
"We called on Mrs. Christiansen to completely redesign our new 175 m2 house. Redistribution of the volumes as well as the decoration. She transformed everything from the floor to the ceiling and accompanied us in the purchase of the shopping list of furniture and decoration.
She knew how to understand our tastes, while respecting our constraints. Our house is now very functional, it fits perfectly to our needs while having this chic and design side. All the materials and colors blend in warmly in the whole house.
She knew how to avoid many mistakes and all this in a record time of 2 months for the work. We are delighted. Without hesitation, we recommend her, Thank you Elisabeth! "
M. and Mme L. - Paris 16
Interior architecture of a house, Versailles
"From our initial desire to change our kitchen, Elisabeth knew how to exploit the potential of our interior by opening the room to the entrance and the living room. She proposed a project immediately in agreement with our tastes and our expectations on the whole first floor of our house.
Pragmatic and efficient, we asked her to carry the project from start to finish. With an iron hand in a velvet glove, she was able to deliver the project on time. The required quality, by finding solutions to unexpected technical constraints, was also there. The lighting and decoration, in harmony with the volumes, were perfectly successful. Bravo and thank you for this beautiful realization "
M. and Mme R. - Versailles
Bathroom design, Paris
"We hired Elisabeth Christiansen for our two bathroom remodeling project. Through a friend - who was very pleased with Elisabeth's services - we quickly decided to go with Christiansen Design.
The mission was twofold:
- To propose a creative concept for each bathroom
- To ensure the follow-up of the construction site - entrusted to a professional company with whom Elisabeth is used to working.
Both missions were fully accomplished:
- Very quickly, the creative project seduced us and the result of the work is very faithful to the sketches of intention
- As for the realization of the work, it was ensured by a very competent team, which knew how to face the innumerable hazards of the redevelopment work
It is therefore with great confidence that I recommend Christiansen Design, which brings both creativity and assurance of a good execution of the work. "
Mme C. - Villennes sur seine
Interior architecture of an apartment in Paris
"We chose Elisabeth to help us design and carry out the total renovation of a small 40 m2 apartment on the 4th floor of an old building near the Luxembourg Gardens, which was to be occupied by our daughter. Elisabeth quickly proposed three options for the overall plans, one of which was particularly original and intelligent, and which immediately seduced our daughter, a student in interior design at Camondo, and ourselves. For the interior decoration, Elisabeth was able to integrate our tastes and listen to our expectations to propose choices of colors, materials and equipment for the dressing room, kitchen and bathroom, creating a bright and functional whole. By experience, the selection of the craftsmen, the follow-up of the building site and the coordination of the interventions of the various trades being particularly time-consuming and testing for the nerves, we entrusted the whole of these tasks to Elisabeth who perfectly fulfilled her mission with dynamism and authority. We are very happy with the result: a small, bright loft workshop with touches of warm colors, which make this studio a pleasant place to live. "
M. and Mme C. - Paris 6
Scandinavian space design, Yvelines
"Competent, attentive, professional and a good listener, Elisabeth has a great ability to understand our wishes and make them come true. Elisabeth respects the budget and proposes original and innovative solutions. She knows how to surround herself with construction professionals who reflect her image: efficient, discreet, respectful of our house and deadlines. In short: we will not do any more work without Elisabeth!"
M. and Mme B. - Saint Germain en Laye
Home makeover, Yvelines
"When we discovered this old house, we fell in love with it: we wanted to keep its timeless character while giving it a modern touch. Elisabeth understood perfectly and knew how to guide us by combining aesthetic vision and functional constraints. She suggested materials, colors and materials that would enhance the house, with a "family home" spirit, cosy and warm, with contemporary lines. We particularly appreciated his reactivity and professionalism in carrying out the work on time. His attentiveness and the friendliness of our relationship were a plus to instill in our house an atmosphere marked by the personalities of each member of our family. It is a real success because each of us feels very well in this new "cocoon"! "
M. and Mme A. - Montfort Lamaury
Relooking salon, Paris
"Elisabeth accompanied us throughout our project, knowing how to listen and be competent. She knew how to conceive it in a way to concretize our wishes and to anchor our ideas in reality, in order to transform a dark and cold living room into a true living room, clear, functional and pleasant. She perfectly coordinated the tradesmen, chosen for their competence. They were thus brought to respect costs, quality and deadlines. Her presence at the time of the crucial choices during the realization of work also made it possible to make evolve our project smoothly as it was concretizing. The result is superb and has made us want to recommend Christiansen Design to others."
M. and Mme F. - Paris 7
Space restructuring and decoration, Hauts de Seine
"At the beginning we wanted to change but we didn't know exactly where to go. We wanted to change our style, but we made a mistake and due to lack of time and hindsight we were unable to take the step. With Christiansen Design we found: - a good listening because you knew how to translate our desires concretely - a good accompaniment in the implementation: to find the furniture, the objects of decoration, the craftsmen... big worries in less when we miss availability, it is reassuring. - a good professionalism which is translated by the choice of materials, materials, while keeping in mind a good quality/price ratio - a lot of sympathy and friendliness In the end we feel a lot of satisfaction."
M. et Mme R. - Boulogne
Interior design apartment, Paris
"Having had a very bad experience a few years ago with previous work, I was very anxious about embarking on a new project. Elisabeth was able to reassure me. I saw that she was really taking things in hand and I felt confident. She constantly listened to me (even for the smallest details) and knew how to guide my choices, of course according to my budget and my taste in decoration, but also according to my way of living on a daily basis. All the teams she called in were very professional, but also very pleasant. Competence, reactivity, flexibility and cordiality were the order of the day during the entire project. In the end, I am reconciled with the architecture and interior design work and extremely satisfied with the result, which is the envy of many of my friends... to whom I can only recommend Christiansen Design."
Mme G. - Paris 17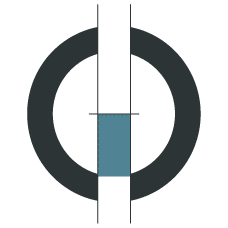 Jay Chris
11. December, 2022.
When I moved to my new flat, Elisabeth and her team were super responsive and completely understood my needs. I went from having a new unfurnished flat, to a fully modern & masculine design which 9/10 times resulted in my guests commenting positively on it. I couldn't recommend her enough as she is a great listener and dives deep into what truly fulfills her clients. Jay.
Hugo Grab
11. December, 2022.
I have asked Elisabeth to renovate my bathroom and she completely transformed it into the home-spa vibe I was looking to get. The lights, the furniture and the atmosphere makes it that each time I take a shower I feel like I am in a luxurious villa and I can properly relax. I just love her design.
Estelle RICHARD
9. December, 2022.
I am a DPLG architect and for new projects, I was able to collaborate with Elisabeth Christiansen and her team. Her professionalism, her creativity and her modern decorative style brought a great richness to the proposed layouts to the clients. Always attentive and an excellent advisor, our collaboration has been fruitful and enriching.
Christophe BEHEULIERE
30. November, 2022.
We called on Elisabeth's skills for our decoration and layout project. We were not disappointed at all levels: professionalism, consideration of our desires, more than relevant advice in terms of decoration, adapted choices and a precious help throughout the project. We are very happy!
Loce Co
24. October, 2022.
I entrusted Ms. Christiansen with the renovation of my rooftop apartment in 2016 and then a few years later with its extension via an adjoining utility room. I loved working with her because she is patient, creative and can handle any budget. Without forgetting an energy and a smile always present! So don't hesitate...go for it and we won't be disappointed.
Sebastien Morel
24. October, 2022.
We have been collaborating with Christiansen Design for over 10 years as a general contractor for complete house and apartment renovation projects both in the Paris region and in Provence. As Companions of the Tour de France in carpentry and cabinet making, we appreciate the various custom projects that Elisabeth and her team entrust to us, as well as the rigor in the management of the sites and the relationship of trust with her clients.
Emmanuel ANTOINE
22. October, 2022.
I collaborated with Elisabeth for her new brand image and website in early 2021. I discovered an interior designer with a very personal style mixed with her origins, her travel and life experiences. The Scandinavian light is particular and the precision of the details very pleasant. The care given to each project is particularly thorough, right down to its presentation. The joint creative experience was and remains very satisfying. Future clients, no doubt you will benefit from the same exchange to sublimate your interiors!
Marc Jeppson
21. October, 2022.
I have worked for Christiansen design for many years as an upholsterer. The jobs are always very organized and followed up. The deadlines are respected.
Brit Axelroud
20. October, 2022.
Thank you Elisabeth for the very successful renovation of our house. You were able to make our wish to transform this dark and rustic house into a contemporary, luminous and cosy home come true. The advice given in the choice of colors, materials and fabrics, lighting and furniture, including a beautiful fireplace, gave us complete satisfaction. We also benefited from his advice in choosing the colorful ambiance in our country home. We highly recommend Christiansen Design
Jeancel L
17. October, 2022.
We are delighted to have been working with Elisabeth Christiansen for almost 10 years and to be able to assist her and her clients in the selection of lighting for their interior design projects. Her expertise and her ability to listen to the customer are real assets for the choice of products. She is also serious and anticipatory in the follow-up of the building sites. We strongly recommend her! Benoît D. Jeancel Luminaires Orgeval
Achievements in decoration and interior design