paris - yvelines - hauts-de-seine - provence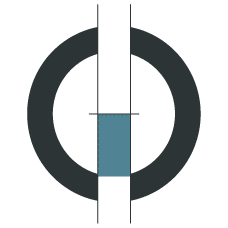 Elisabeth Christiansen

your interior designer in Yvelines
Born in Norway, Elisabeth Christiansen grew up in France and the United States. Her professional career has taken her to four continents and Asia in particular.
After more than 20 years of international experience in the service of major brands in the luxury, beauty, hotel, home and new technology sectors, motivated by her passion for design, Elisabeth Christiansen created Christiansen design, an interior design and architecture agency, in 2007, member of the UFDI (French-speaking Union of Interior Designers and Architects).
Trained at the Ecole Boulle in space design, inspired by Scandinavian minimalism and Asian refinement, and using an original method of detecting and analyzing the expectations of her clients, Elisabeth Christiansen deploys her sensitivity and high standards in each project. She pays particular attention to light and the optimization of space, creating a contemporary, elegant and timeless style.
With a dynamic, responsive and flexible team, Christiansen design provides expertise and custom solutions to meet the needs of individuals for the restructuring, redesign and decoration of private residences and professionals (stores, offices, restaurants, hotels) for the optimization of space and the enhancement of their brand image.
Christiansen design believes that each interior space is as unique as the client for whom it is designed, which is why specific teams are dedicated to each project, ensuring the best possible service.
Based in Paris and Orgeval in the Yvelines, we move in Paris (75), the Hauts-de-Seine (92) and the Yvelines (78).
Its universe
Noble and natural materials, neutral shades, touches of color, light and space optimization for clean and elegant designs.
His motto
"Less is more
Achievements in decoration and interior design