Restructuring and decoration of a house of 120 m2 in Yvelines
The first floor of this house lacked character and cachet. Moreover, the space was not very functional and the volumes were unbalanced.
Our mission was to totally renovate the house to make it more functional, comfortable and contemporary for a family with three children.
We decided to create a large 4.50 m opening on the garden in replacement of two narrow French windows and we created a cutaway in the living room to optimize the layout.
We replaced the old fireplace with a contemporary insert and created forms with oak niches on both sides. All the fittings and sliding doors were custom made.
The kitchen has doubled in size and now connects to the living room. We chose to work with a warm and graphic palette of materials and colors by combining natural oak flooring with cement tiles in the entrance and kitchen, black and a very deep blue/black paint to reflect the "box" created in the entrance.
a transformed, graphic and contemporary home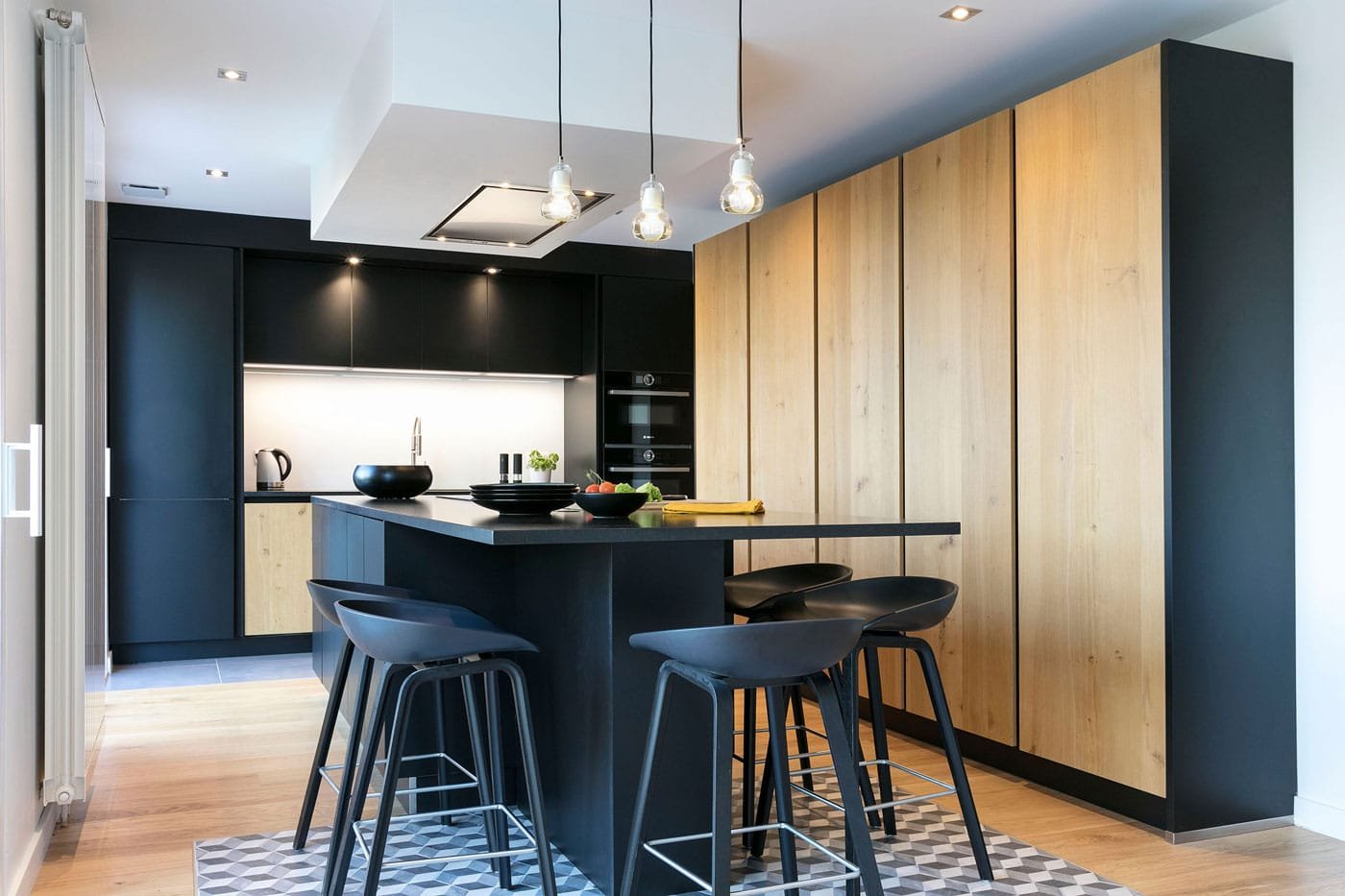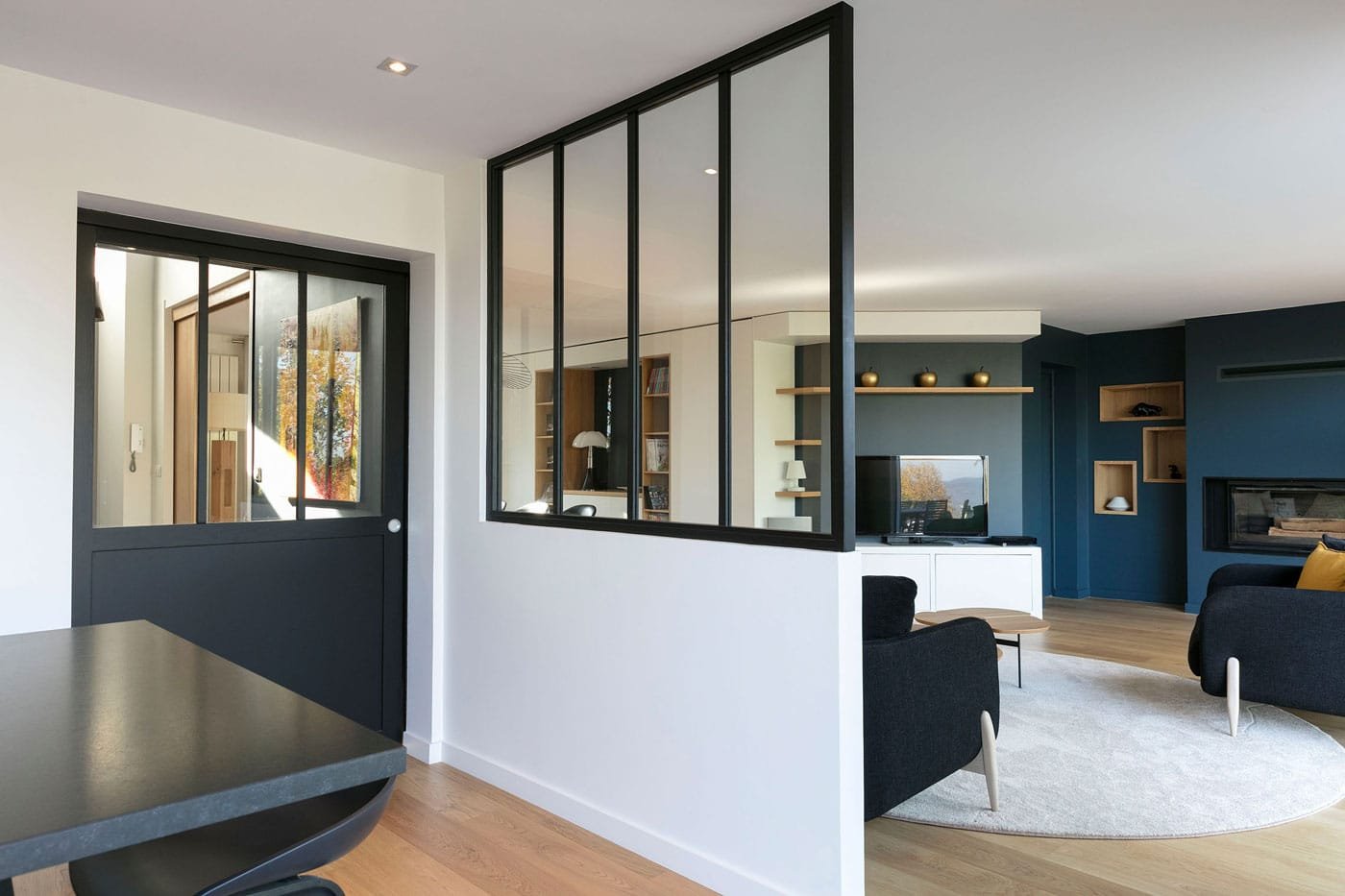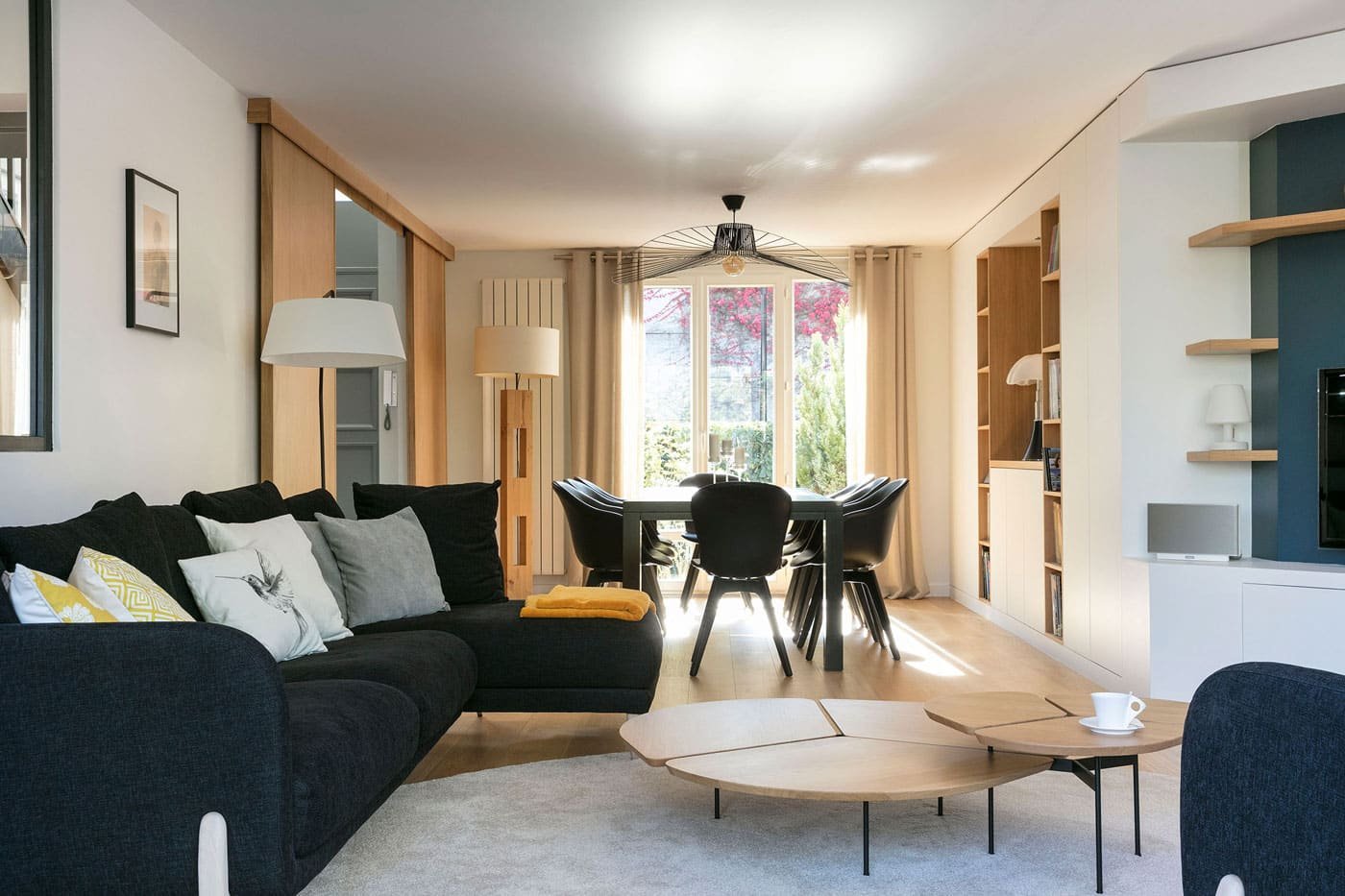 Achievements in decoration and interior design