Relooking and interior design of a Loft and street art restaurant in Paris near the Opera
For this restaurant located in the heart of Paris, near the Opera, our mission was to develop a design and decoration creating the image of a high-end burger bar.
We chose a midnight blue hue for the walls and ceiling to highlight the mural that brings the street art touch. Framed televisions like paintings display colorful photos.
We also designed a more intimate corner separated by the wooden screens whose walls are covered with a blackboard paint allowing guests to leave messages.
Warm and colorful atmosphere inspired by New York lofts with street art on the menu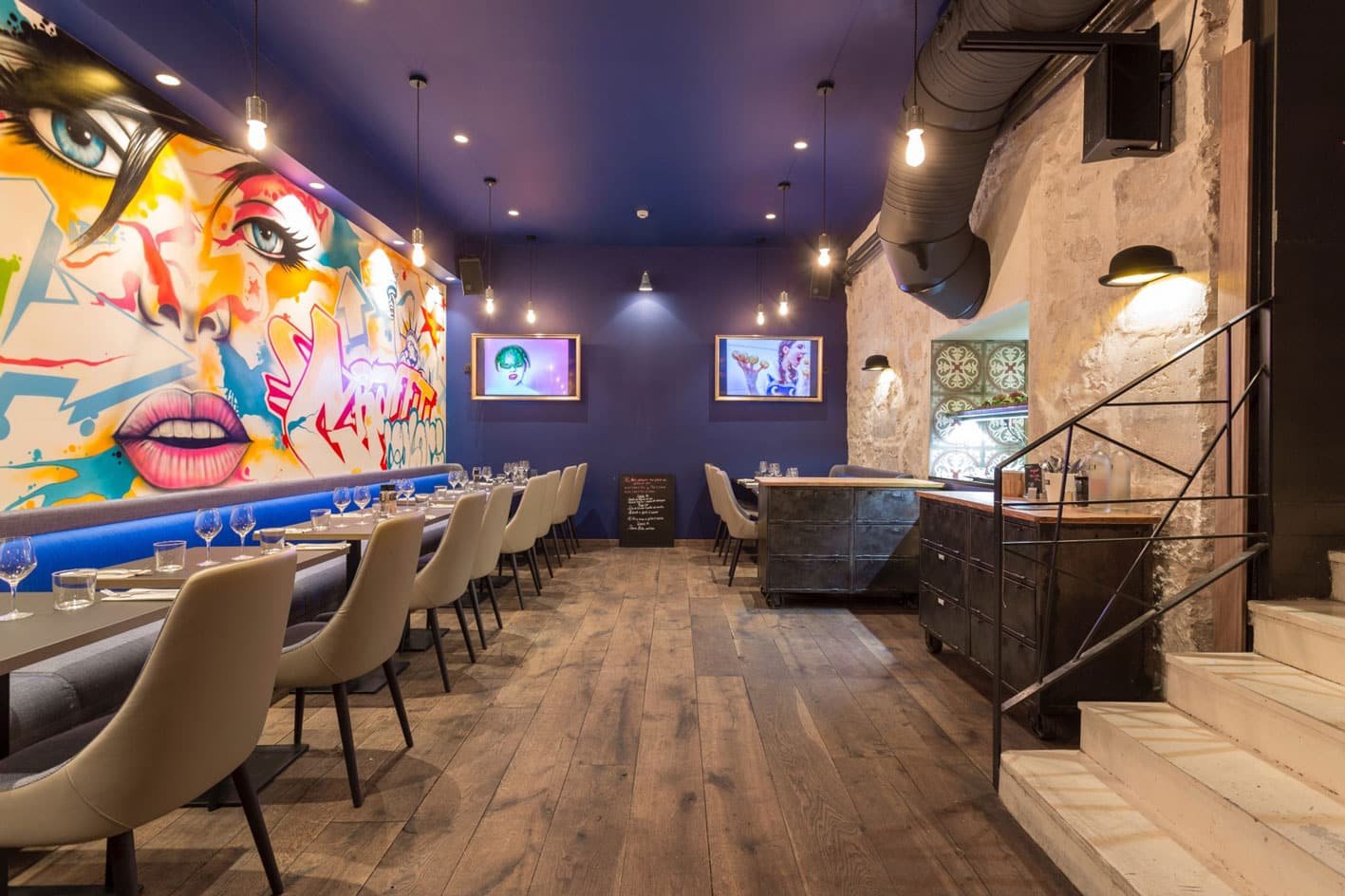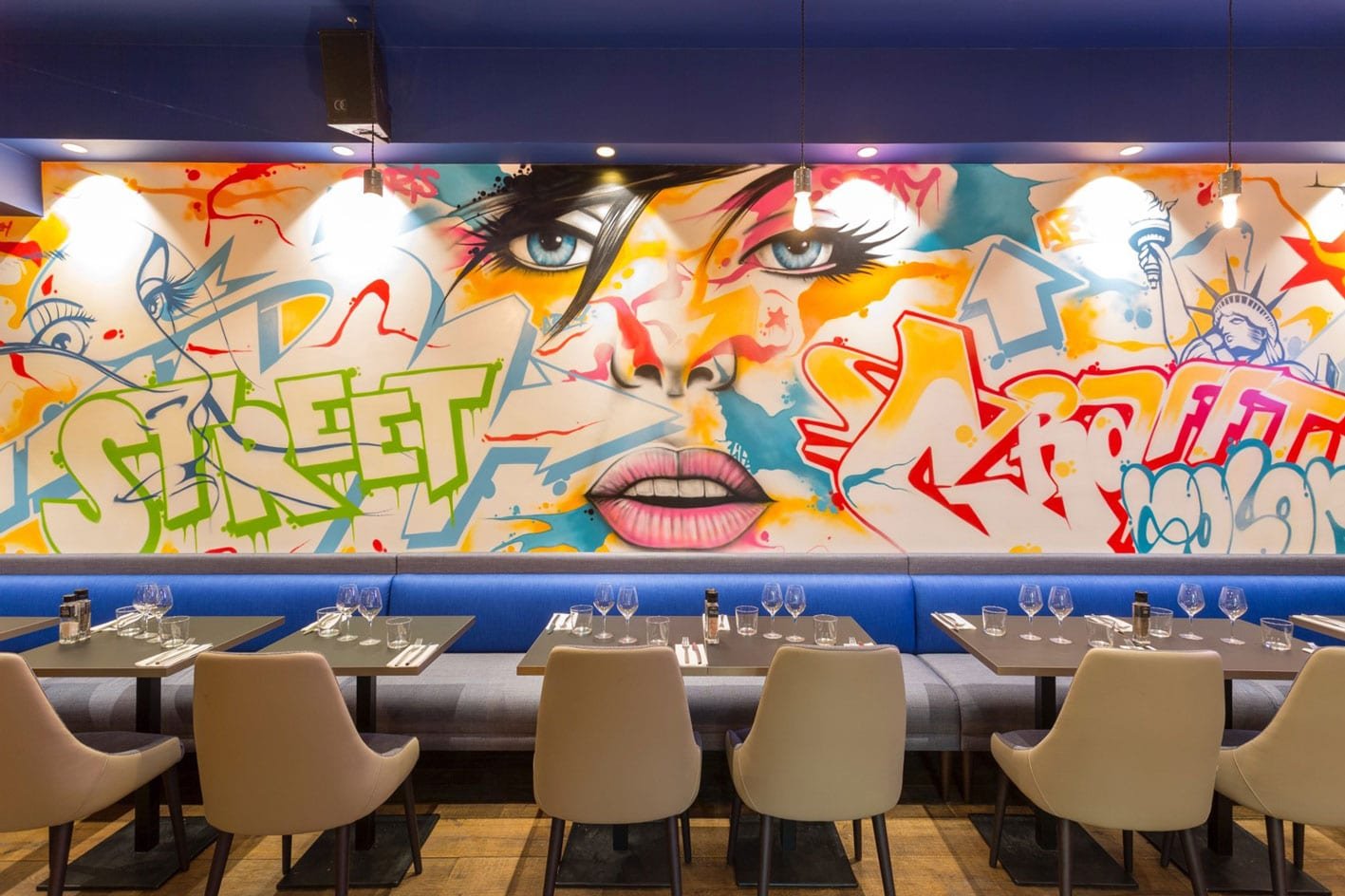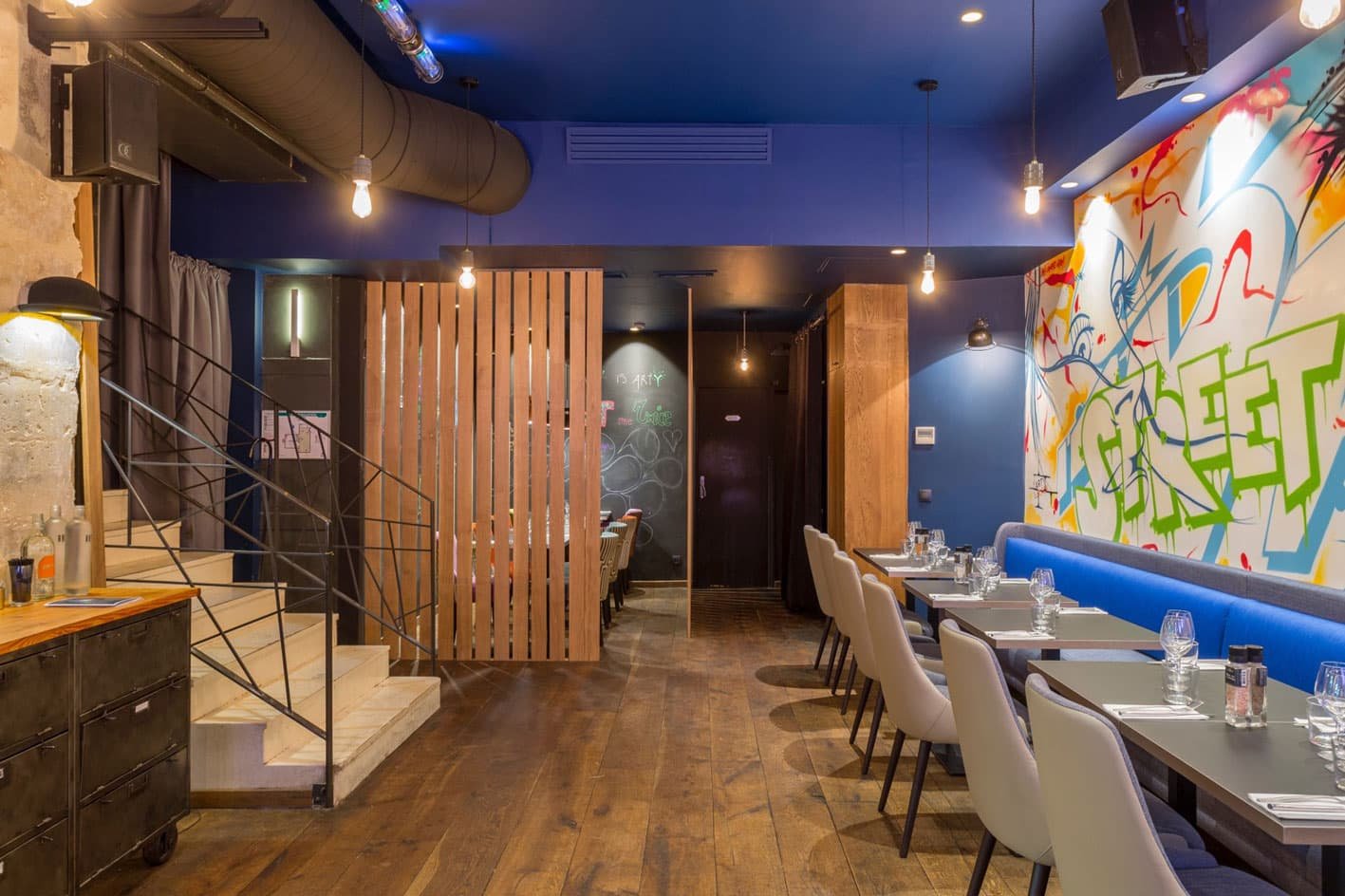 Achievements in decoration and interior design