Renovation and Scandinavian decoration for this villa in the west of Paris
Total renovation and development of the first floor of this house located west of Paris following an extension of the living room in the form of a veranda on the garden.
Our mission was to create a warm and family atmosphere in a Scandinavian spirit, but also to bring more natural light into the living room and dining room.
We therefore created two openings in the form of a glass roof between the entrance and the living room fireplace and between the kitchen and the dining room. The result: a perfect through light.
For the decoration, we selected natural oak furniture associated with neutral fabrics. The set is enhanced by touches of blue and black lights for the graphic side echoing the windows.
A Scandinavian-style home, warm and uncluttered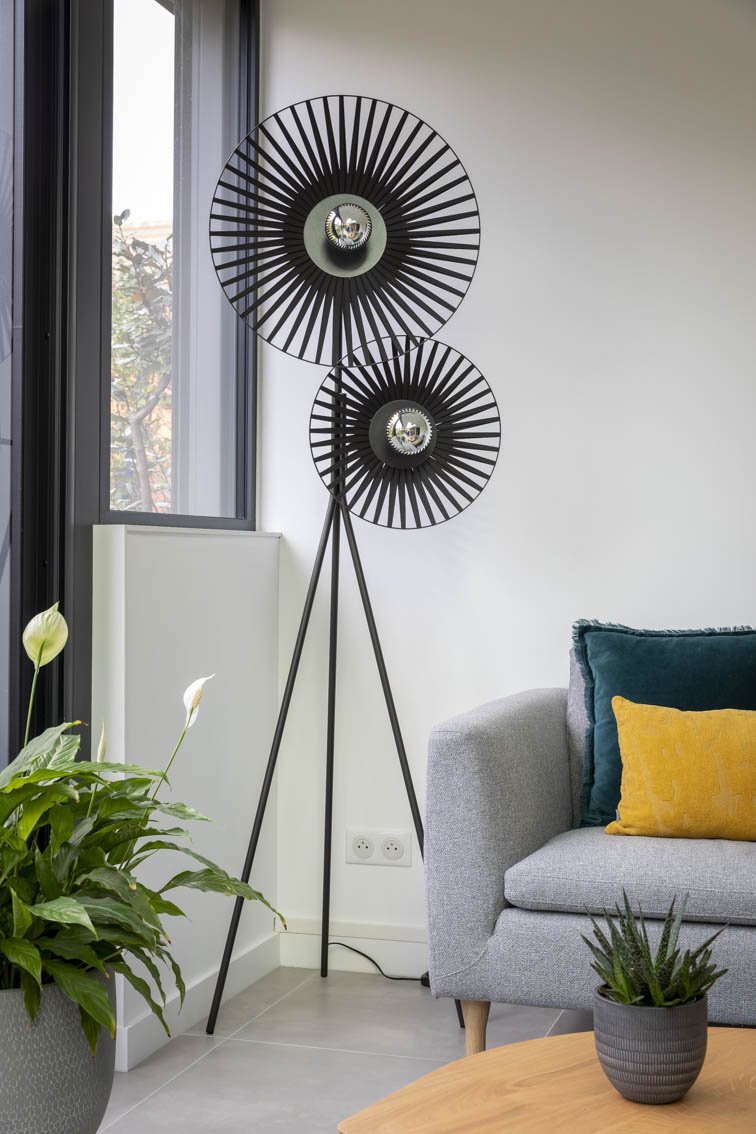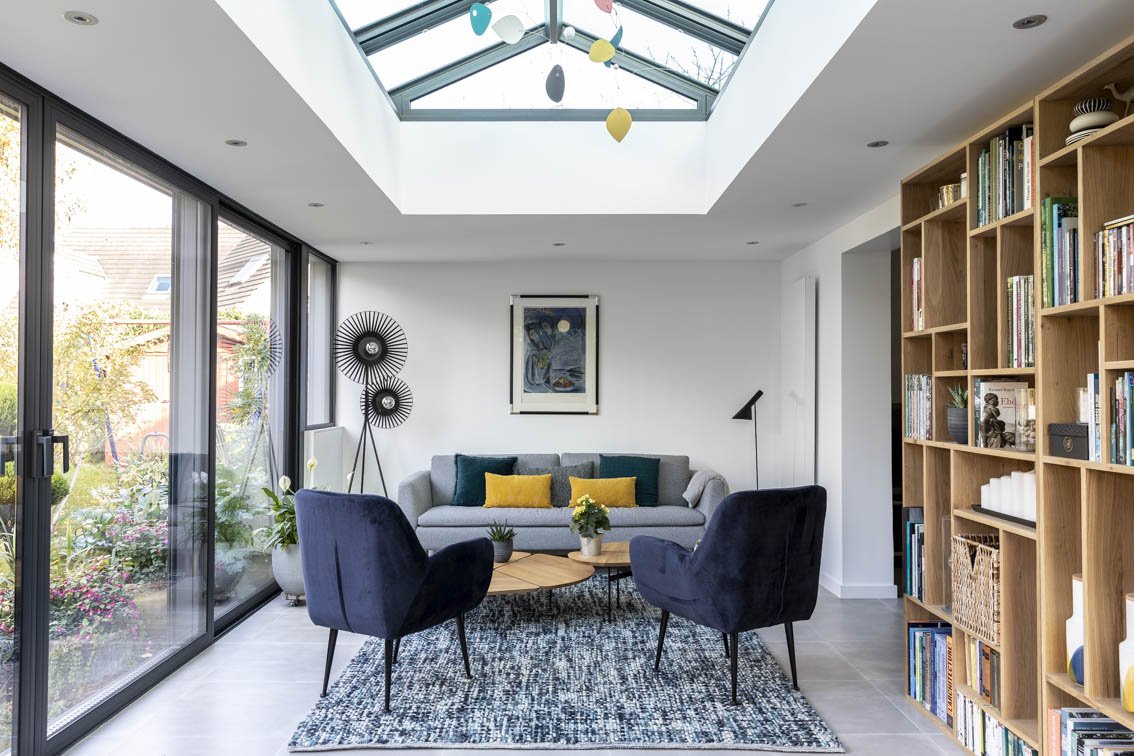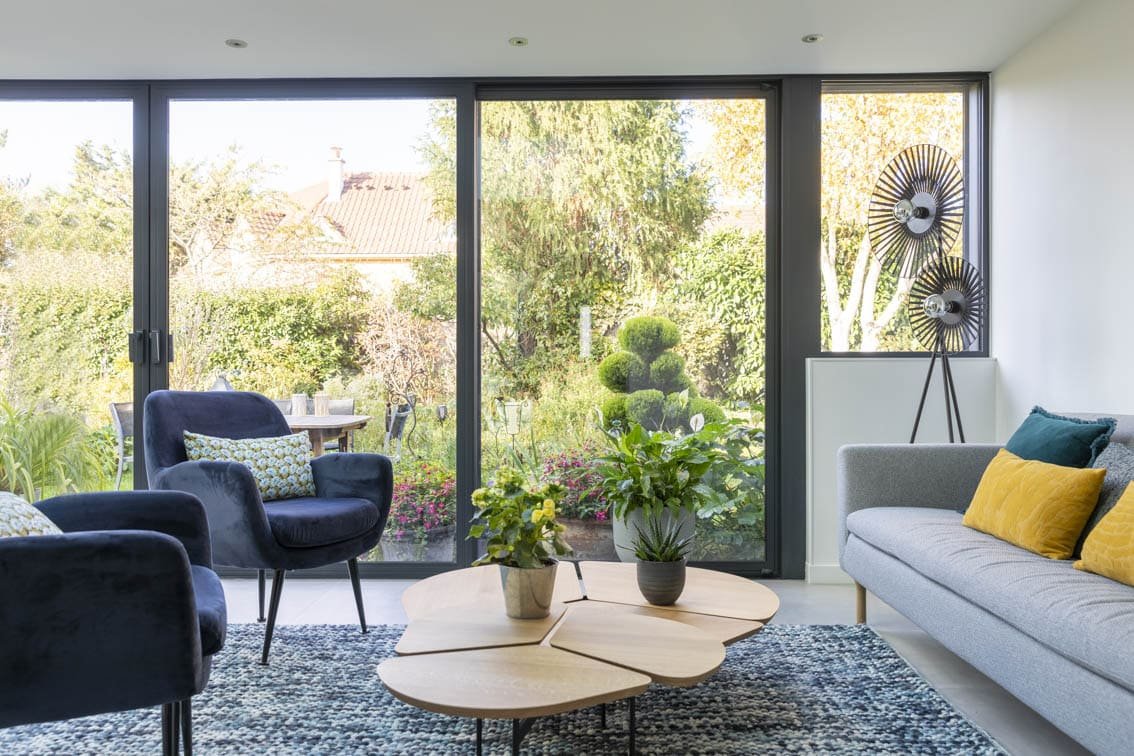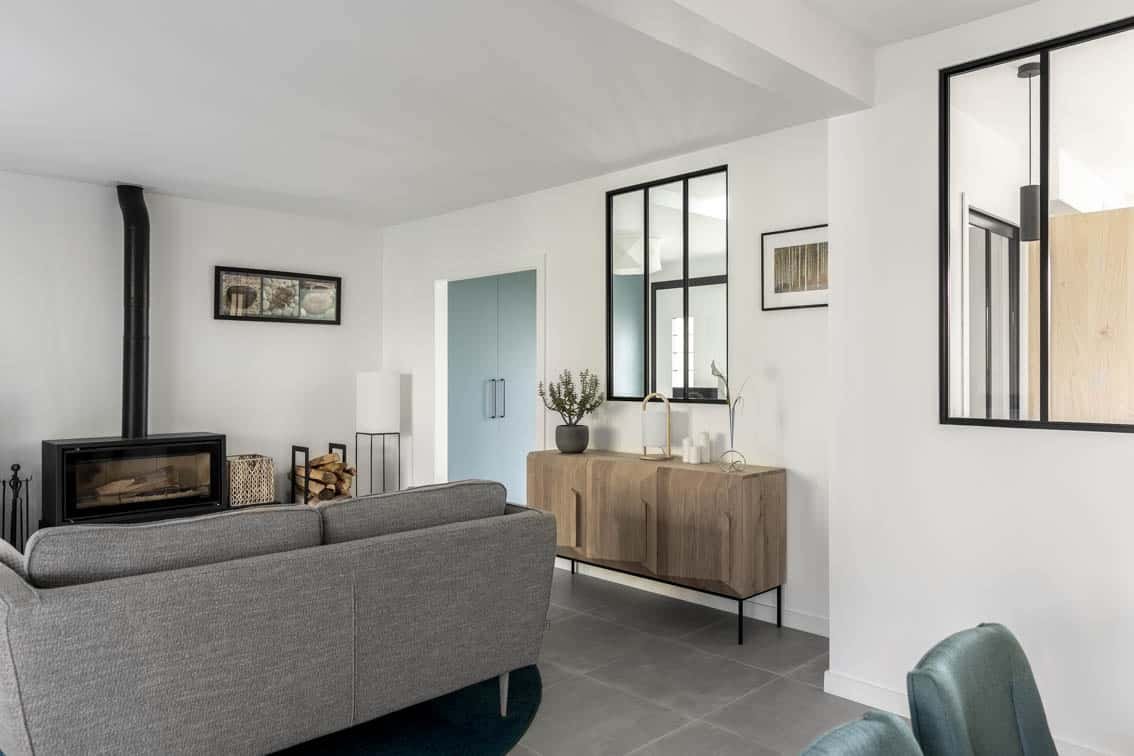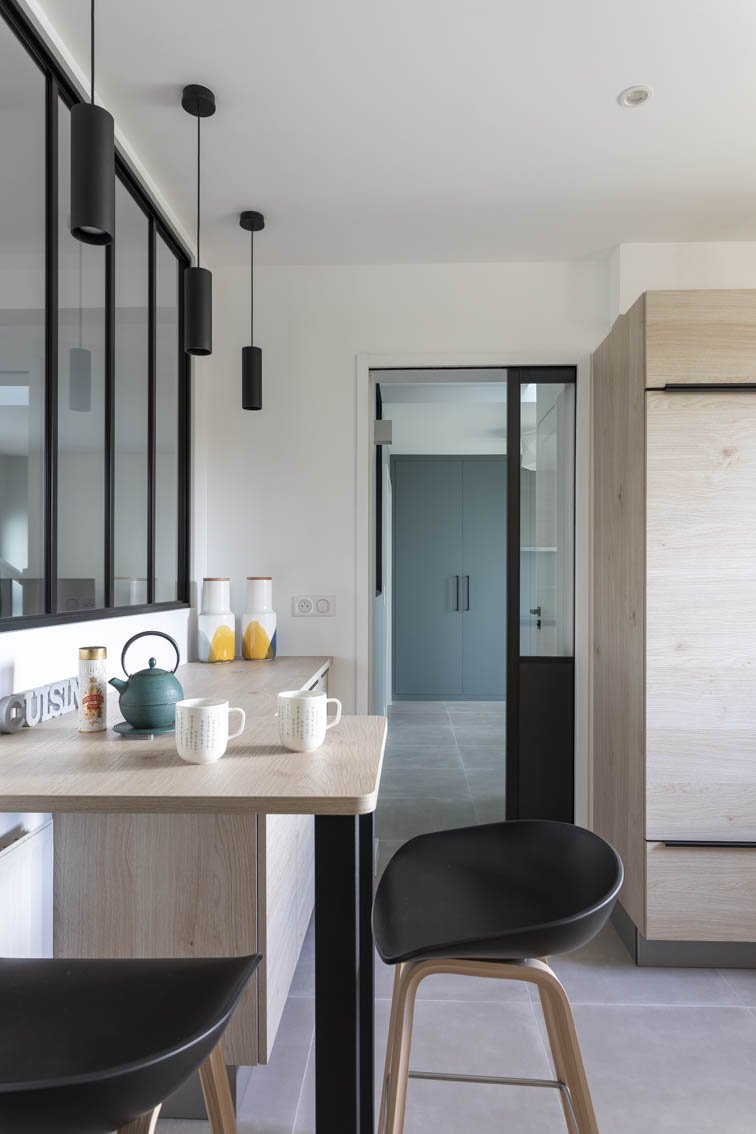 Achievements in decoration and interior design