Customized relooking of a house decoration in the west of Paris
We were contacted by a French-German couple who wanted to give their house a more contemporary look.
Our mission consisted of :
In the Living Room visually soften a massive stove that the clients wanted to keep and create a library type wall arrangement with a layout for the Mr.'s large TV screen;
On the upstairs landing, create an office space for Ms.'s telecommuting;
In the master bedroom design a custom dressing room with the constraint of ramps and beams.
In the stairwell, we created a central light point with a brass rod suspension echoing the new black and brass sconces in the lobby.
Soft tones and blue-gray with touches of black for the graphic side transform the decoration of the house.
A contemporary and refined style with a couture effect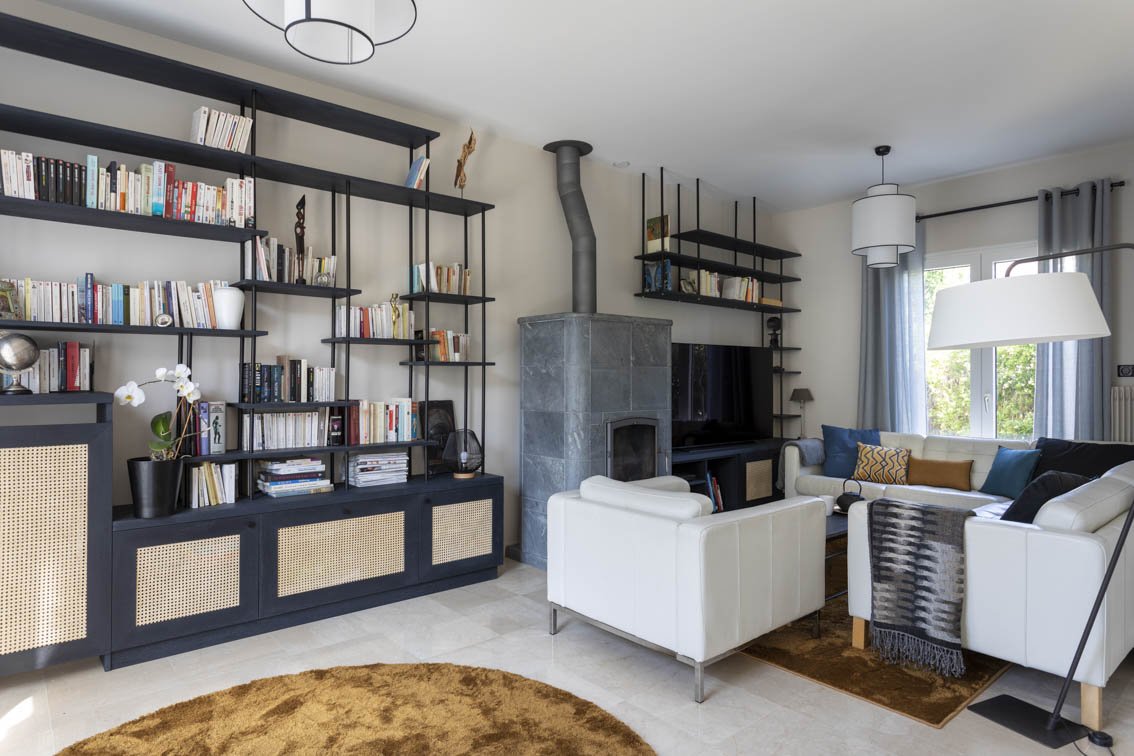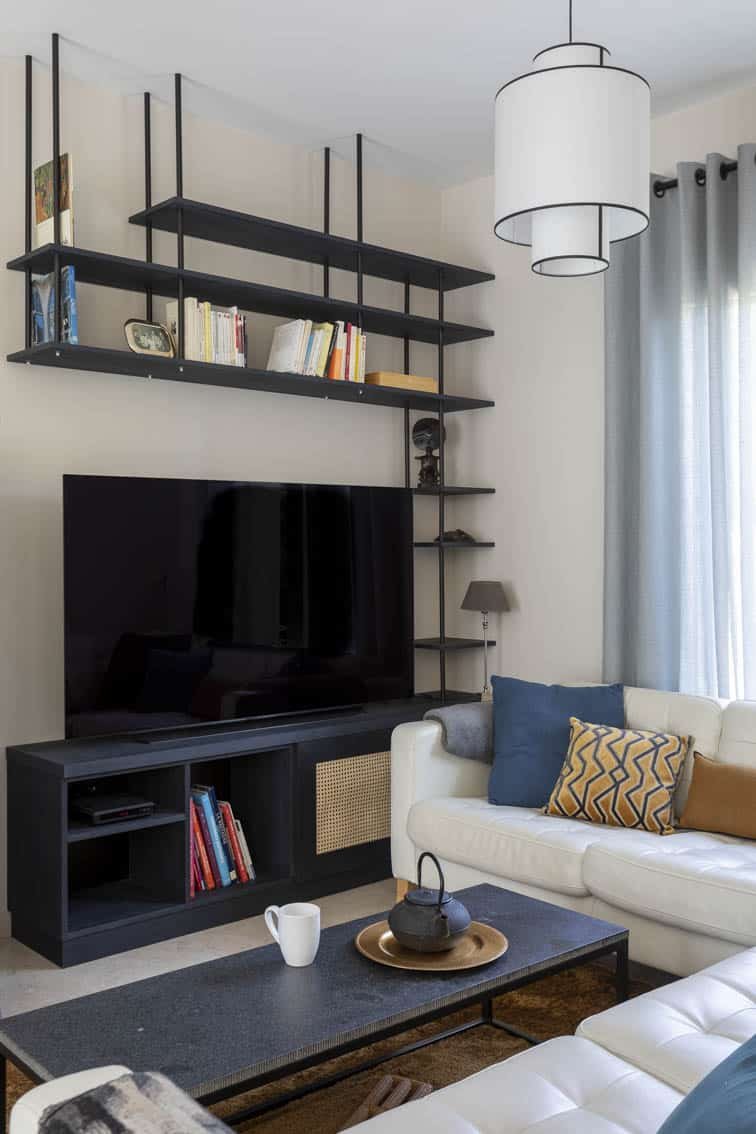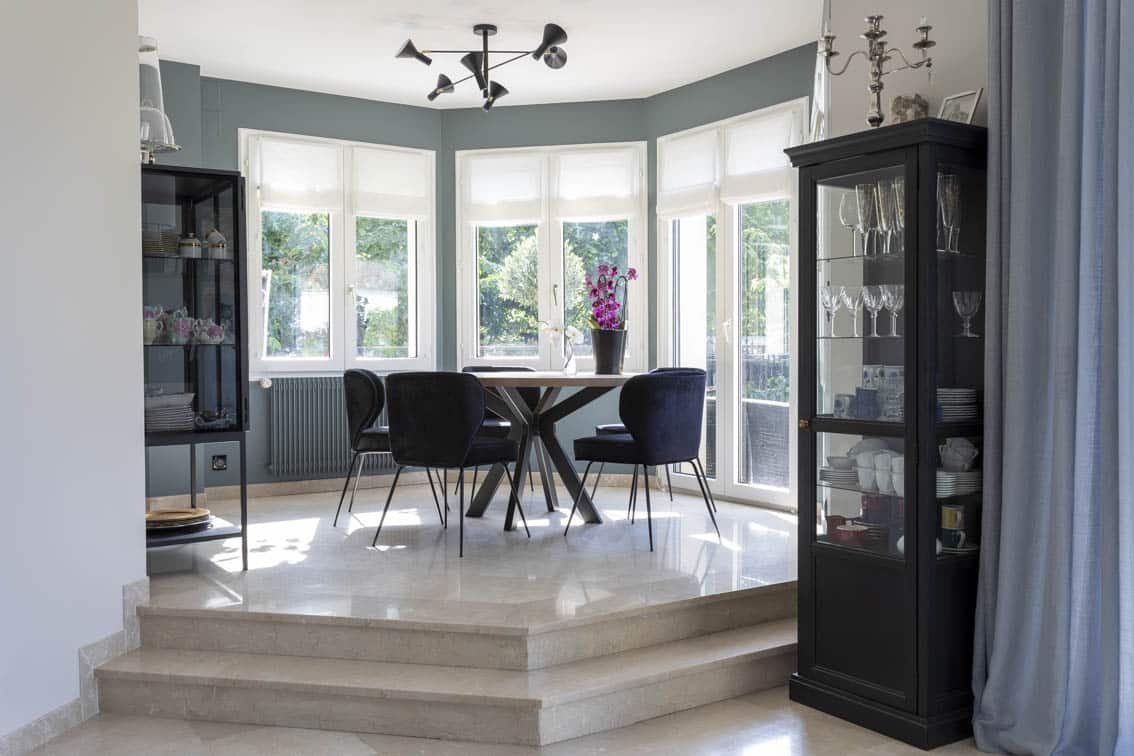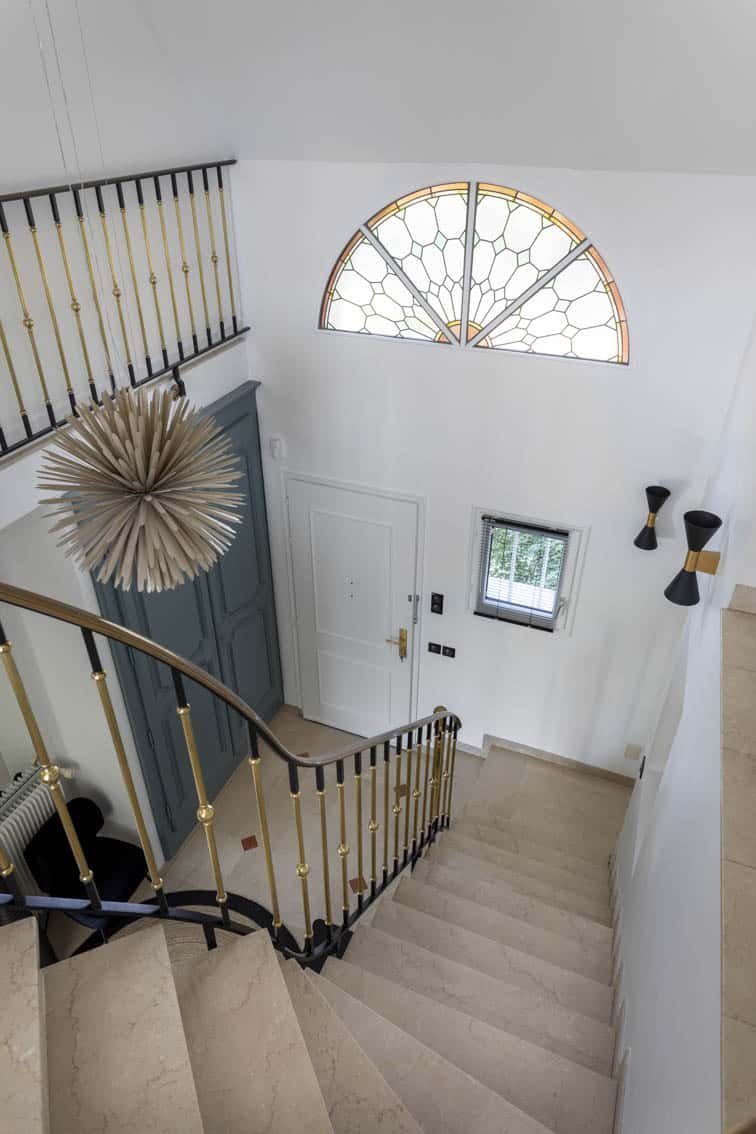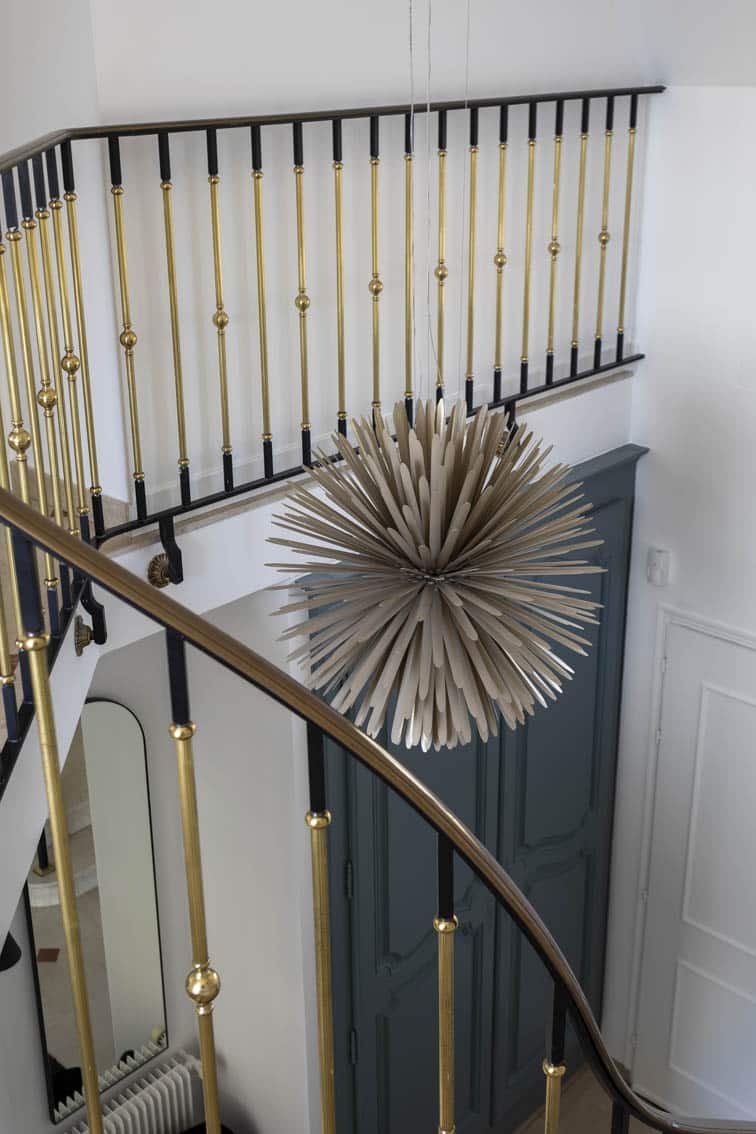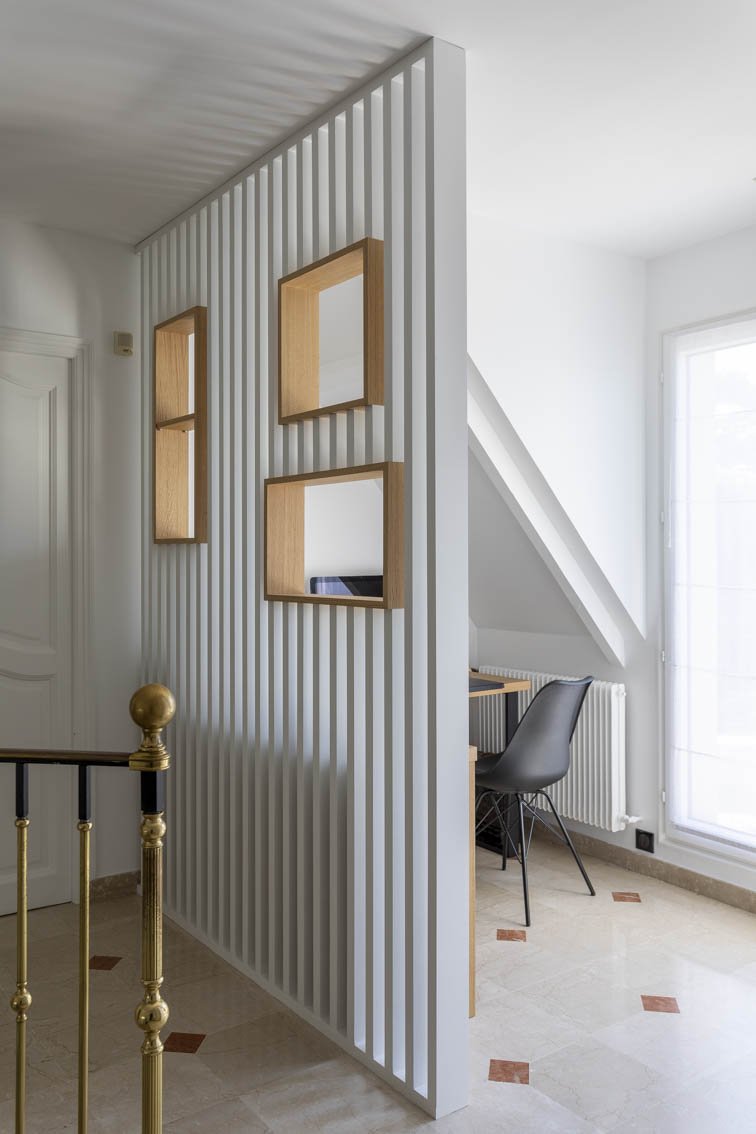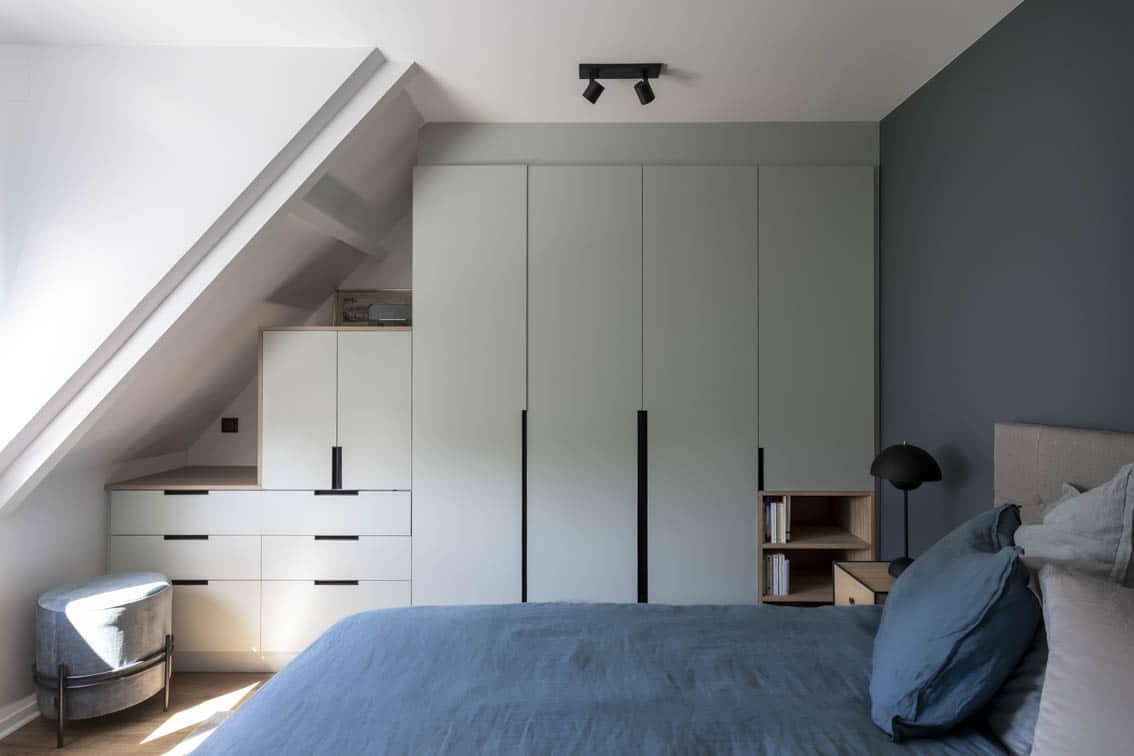 Achievements in decoration and interior design