Interior decoration of a 2 rooms of 50m2 in Saint-Germain-en-Laye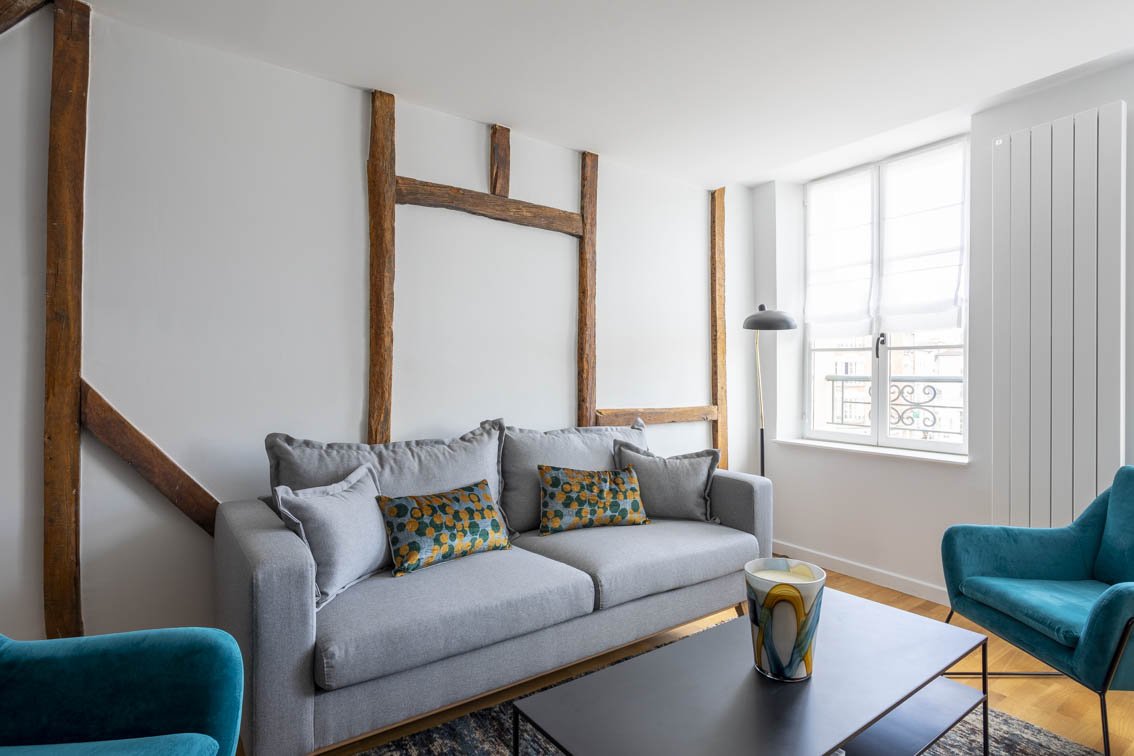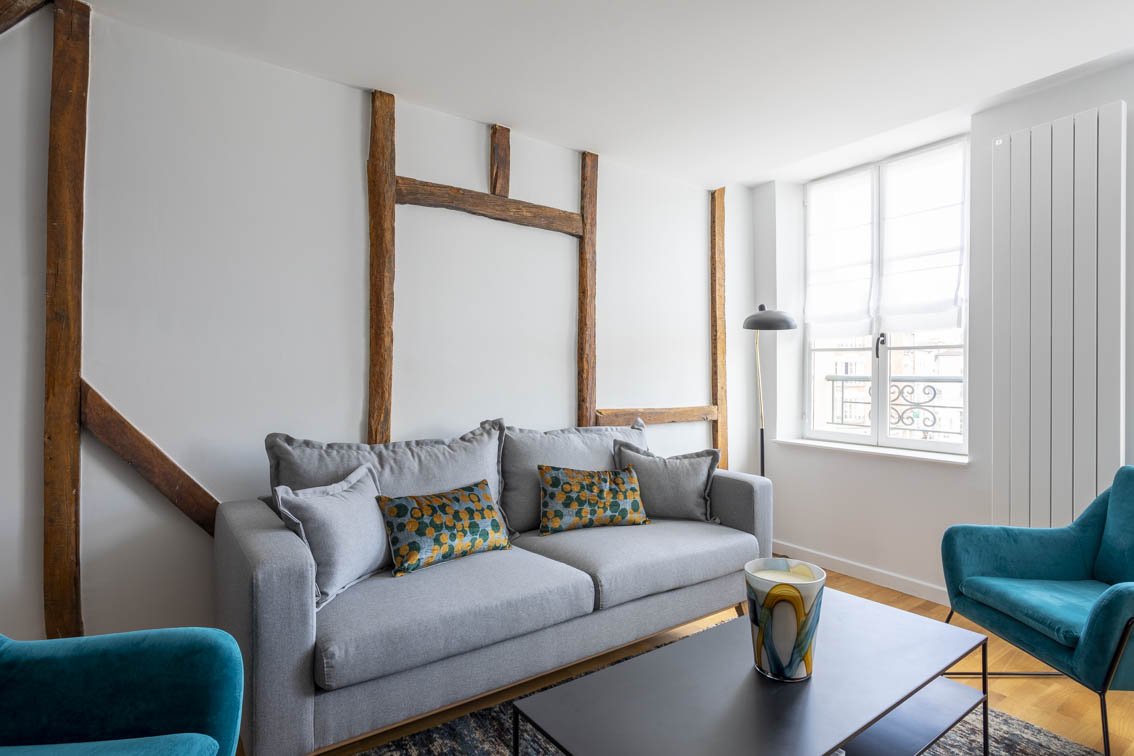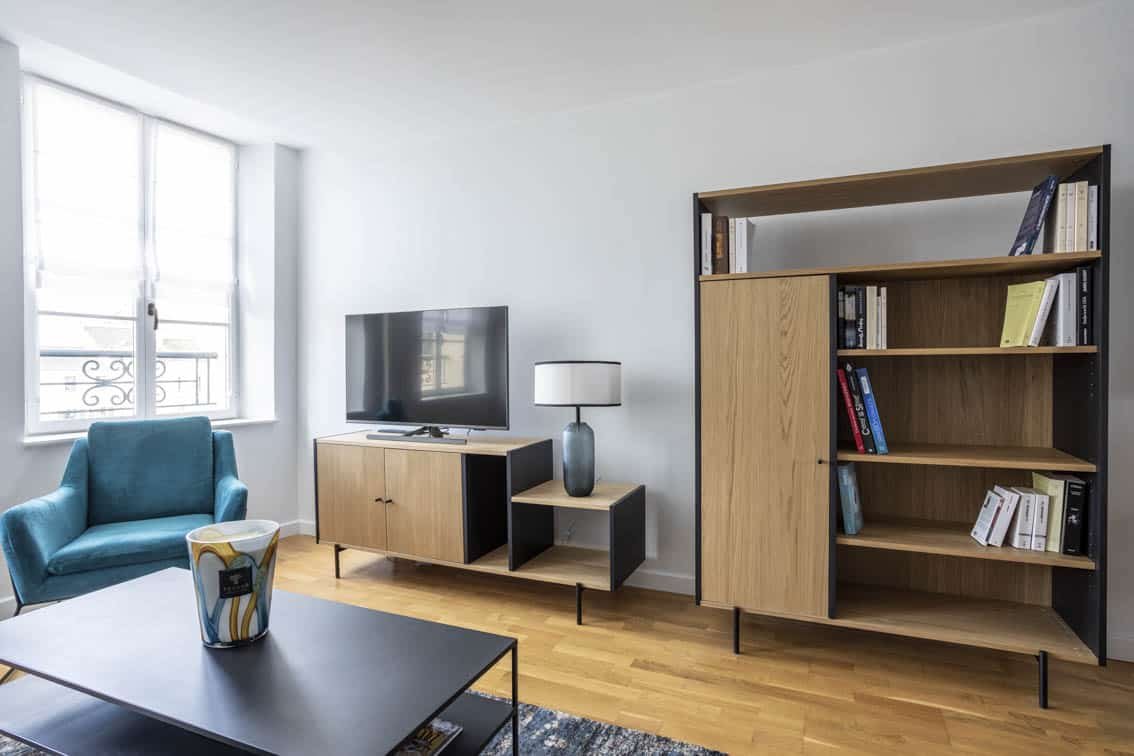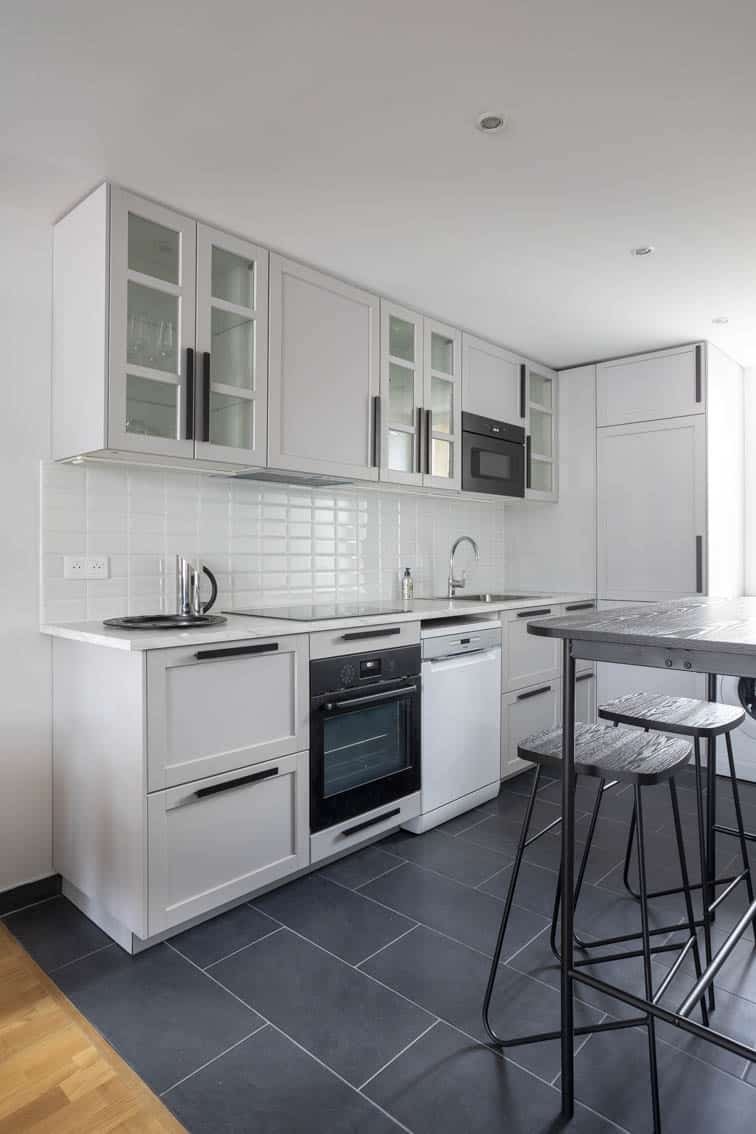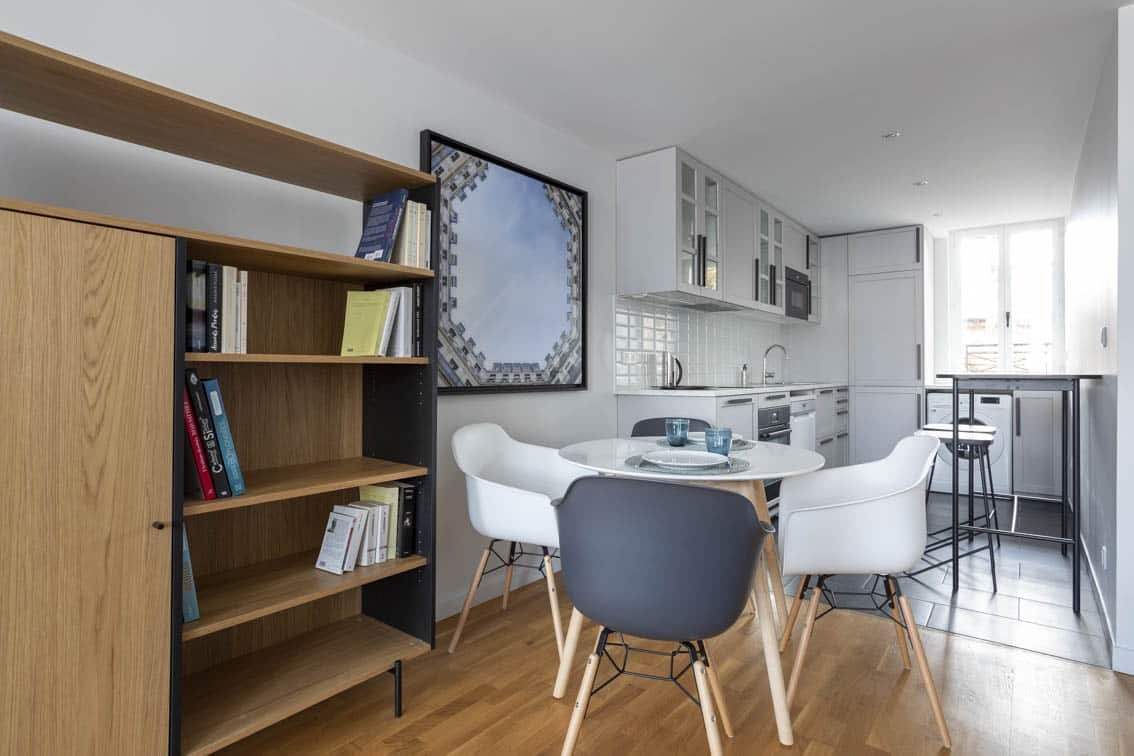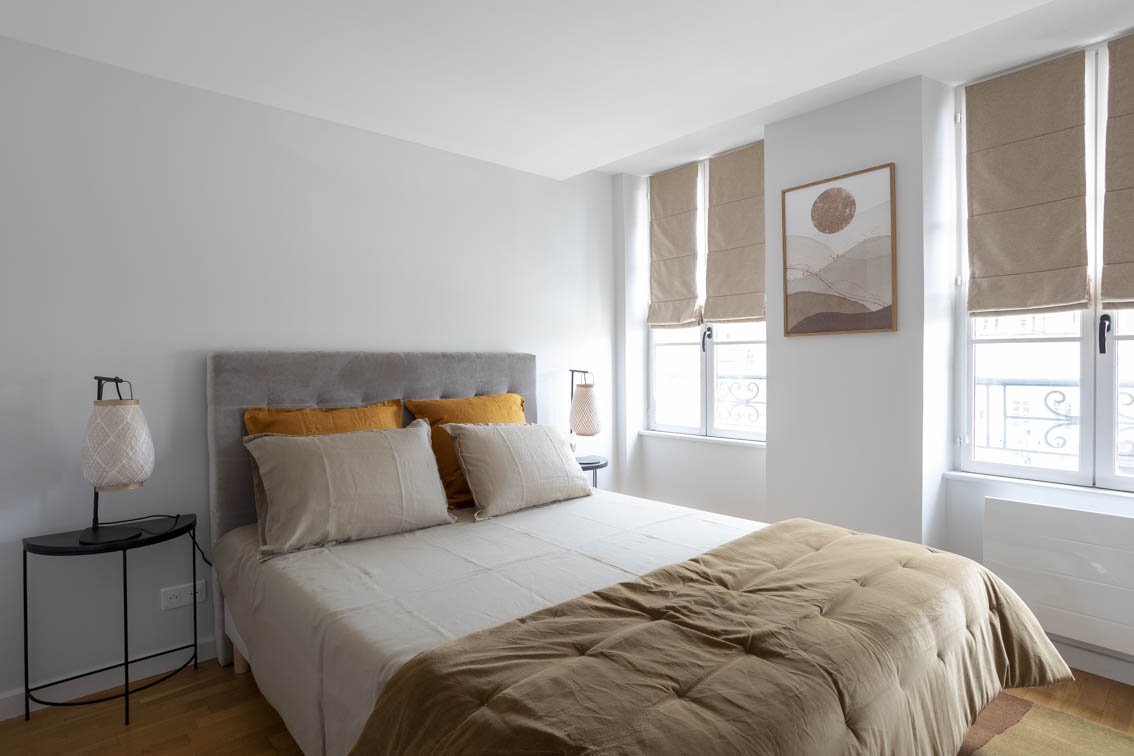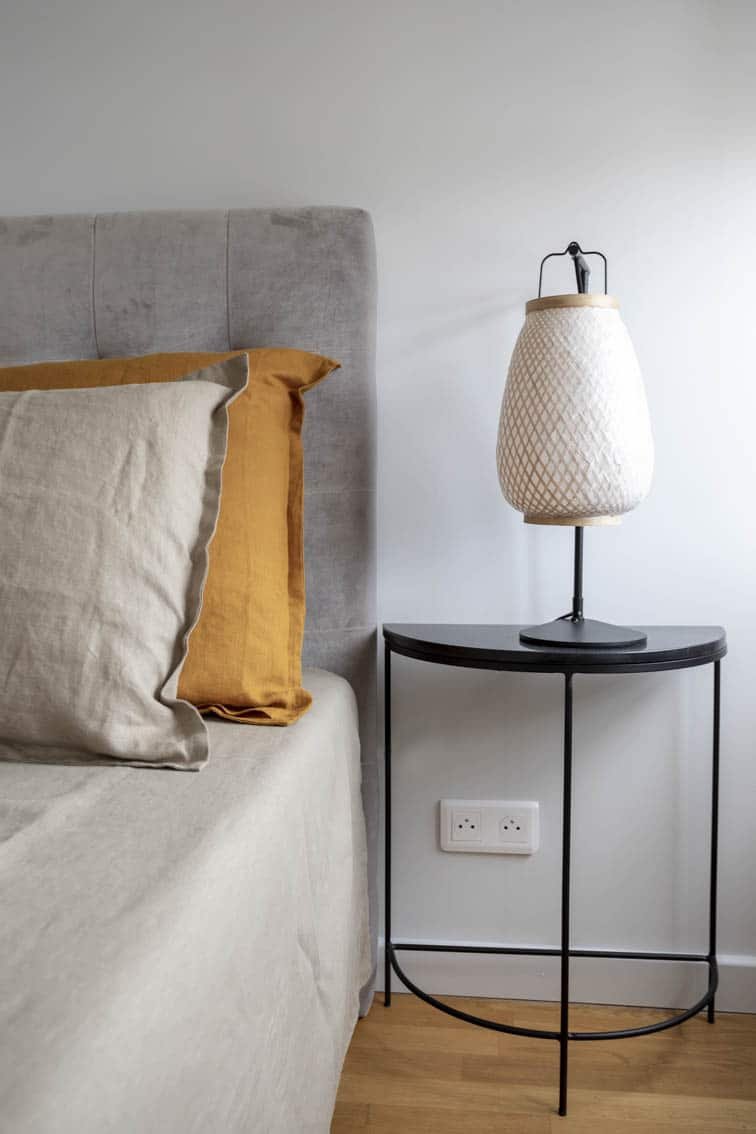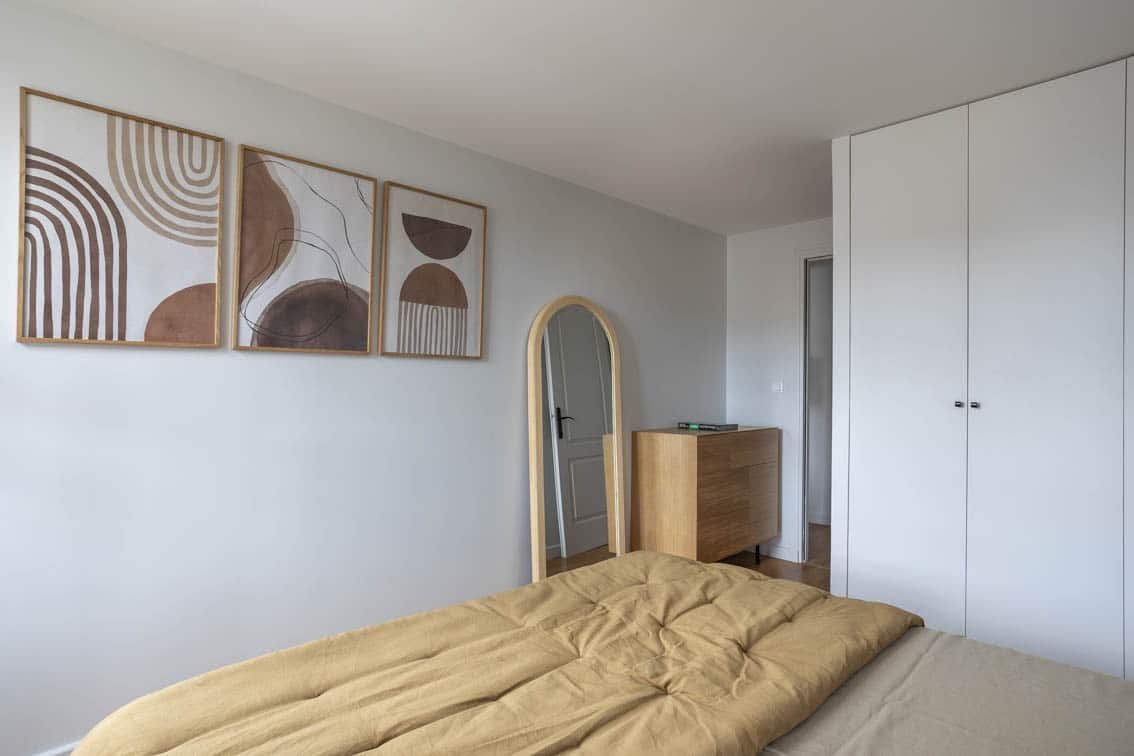 At the time of the purchase of an apartment of 2 rooms of approximately 50m2 in the center of the city of Saint Germain en laye, dedicated to the hiring, the owners contacted us to entrust us the installation and the decoration.
Within the framework of a defined budget, the customers gave us carte blanche for all the decoration:
Selection of furniture,
Lighting fixtures,
Rugs,
As well as the accessories and the confection of curtains to measure.
We also took care of all the orders and deliveries so that the busy customers could discover the apartment once it was fully furnished.
The palette of colors and materials chosen is natural oak and a variation of blues, ochre with touches of black that emphasizes the whole.
A warm rental apartment with character
Achievements in decoration and interior design