Scandinavian style interior design for this 120m2 duplex in Yvelines
Back from an expatriation in the United States, the owners of this 120m2 duplex apartment gave us carte blanche to design the layout and decorate their new home in a Scandinavian spirit, pure and warm.
To optimize space, we have designed custom layouts in all rooms:
A chest with a seat along the length of the living room wall with a bookcase and a screen that hides the radiator.
A closet/laundry room in the bathroom.
A dressing room around the bed in the master bedroom.
The staircase railing was replaced by a screen.
The color palette was based on a range of blues, and the main material was natural oak, which punctuates the entire apartment.
A functional and sober Scandinavian family duplex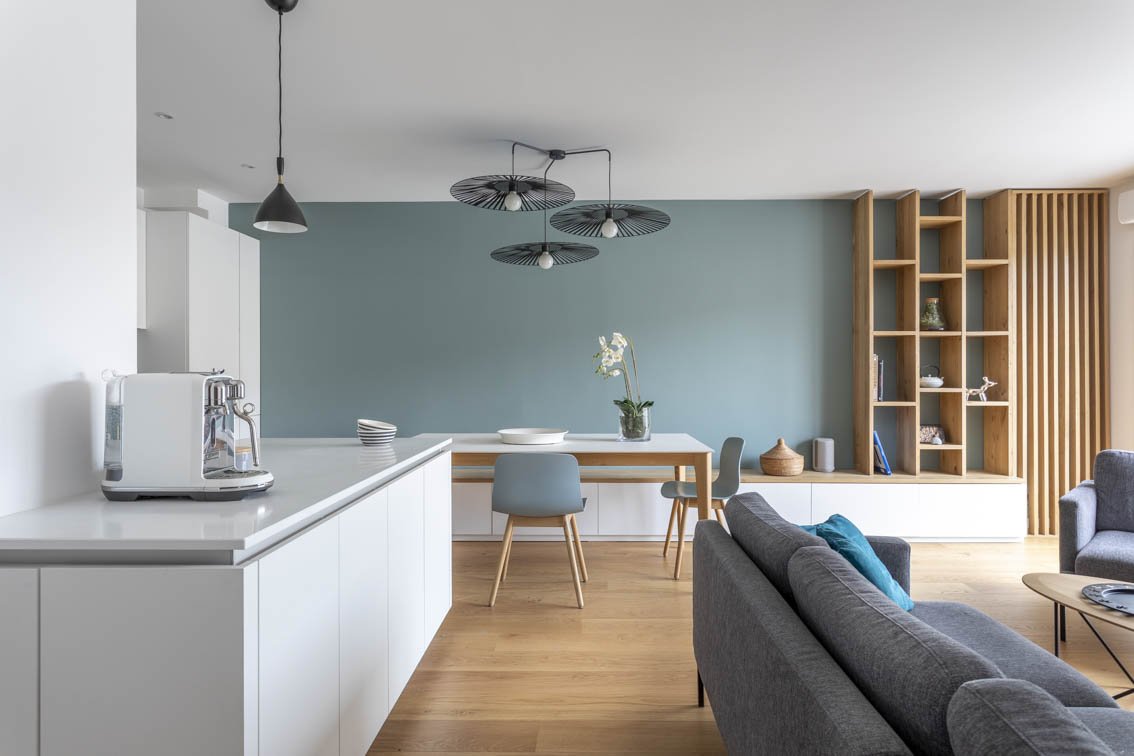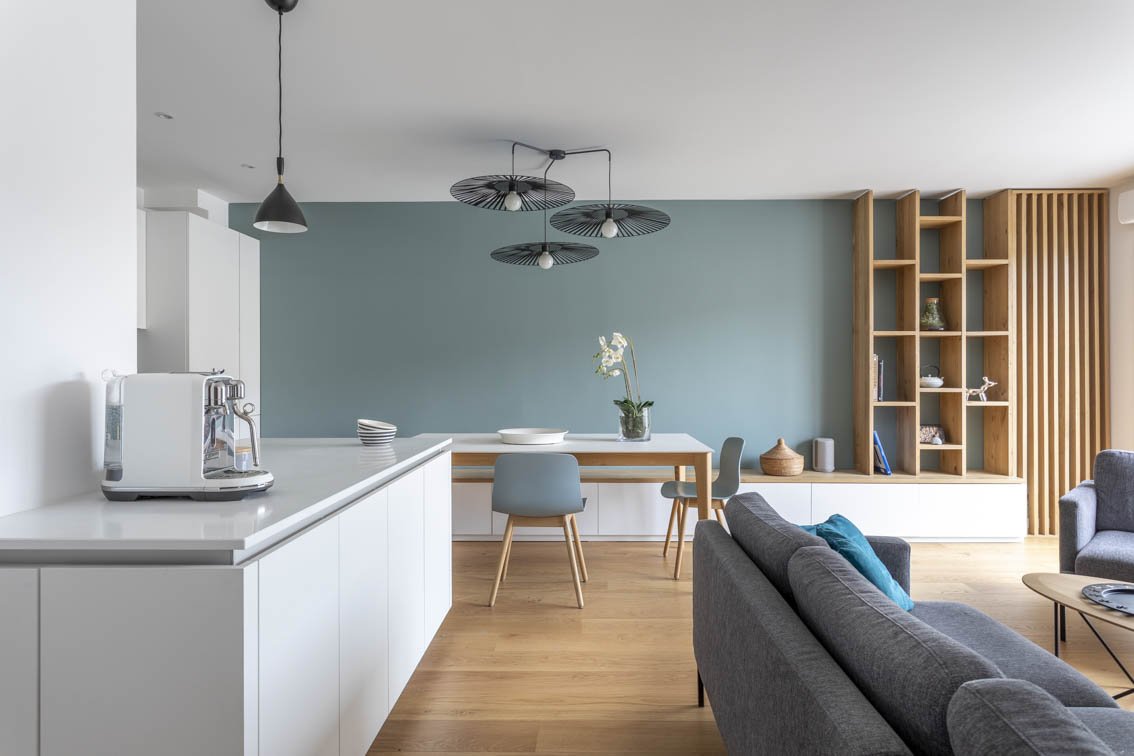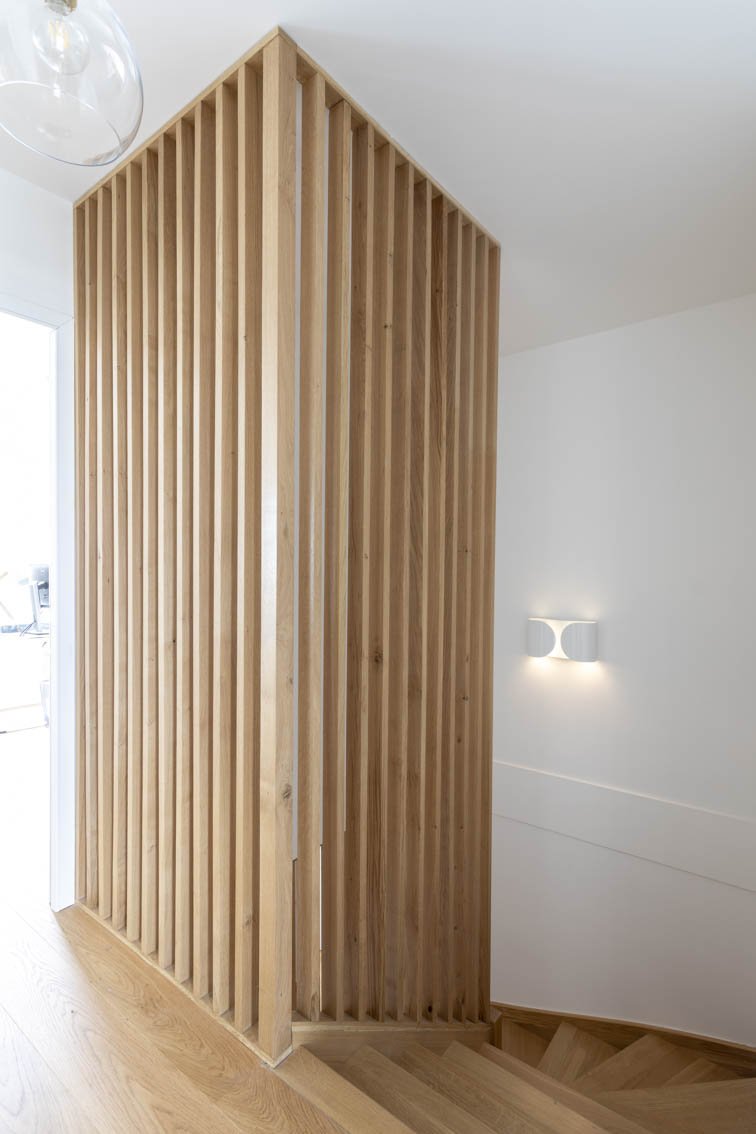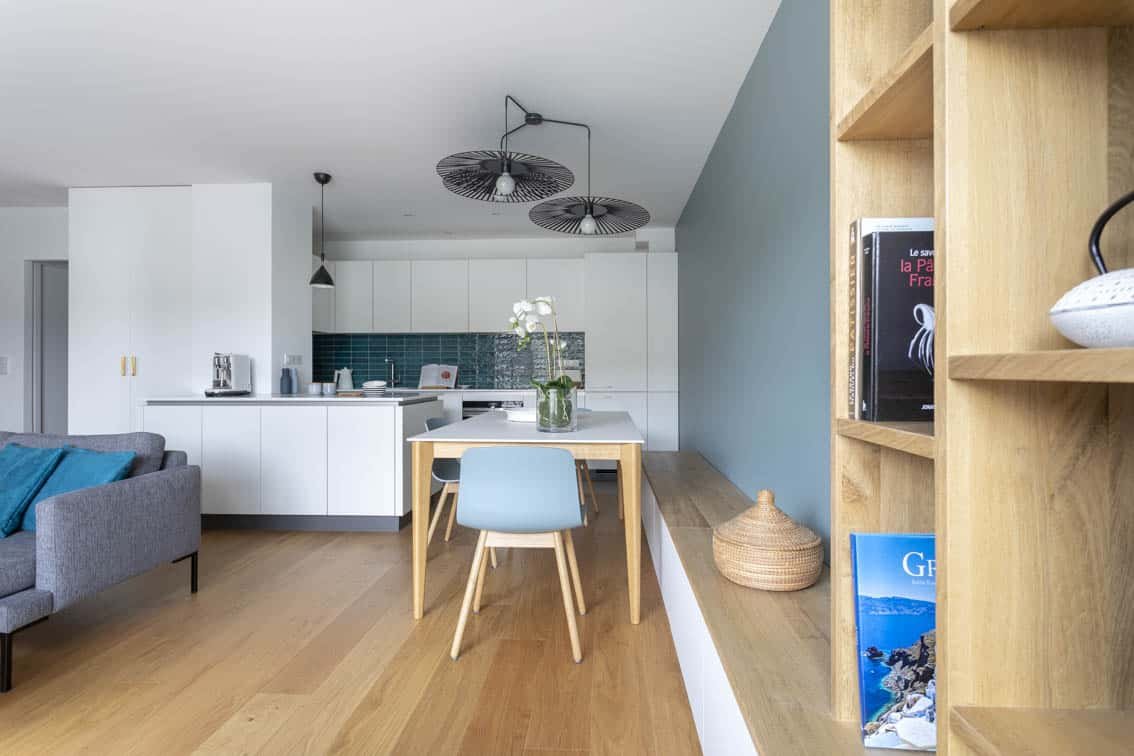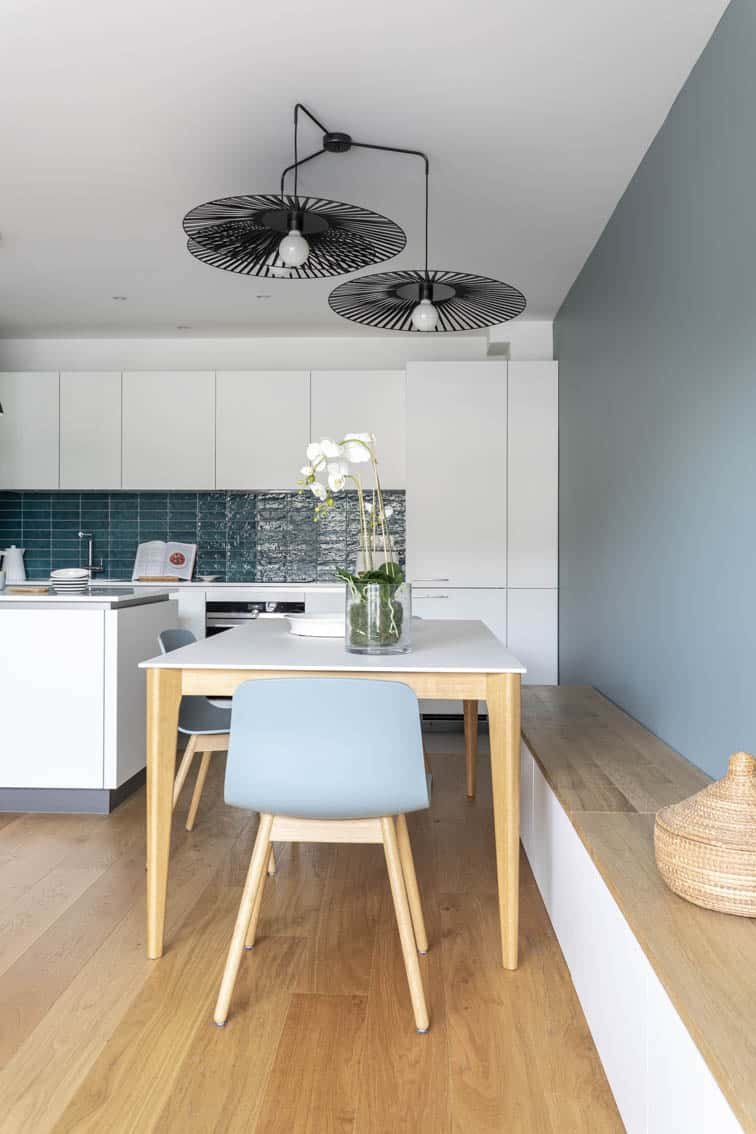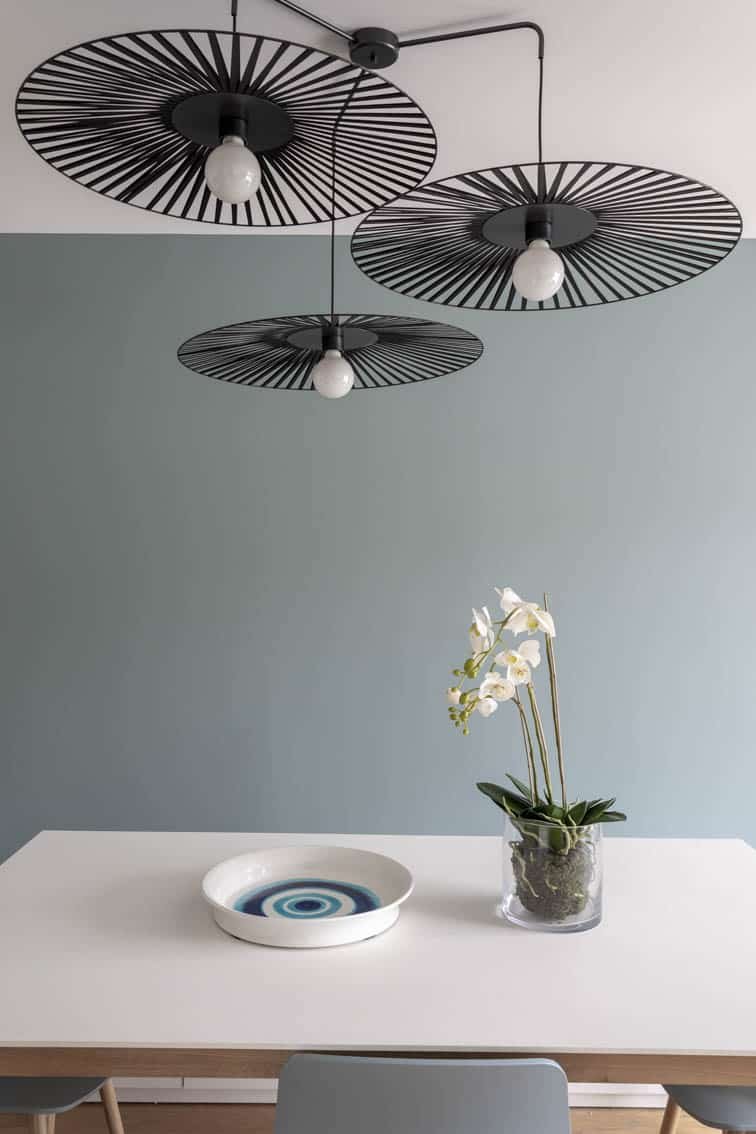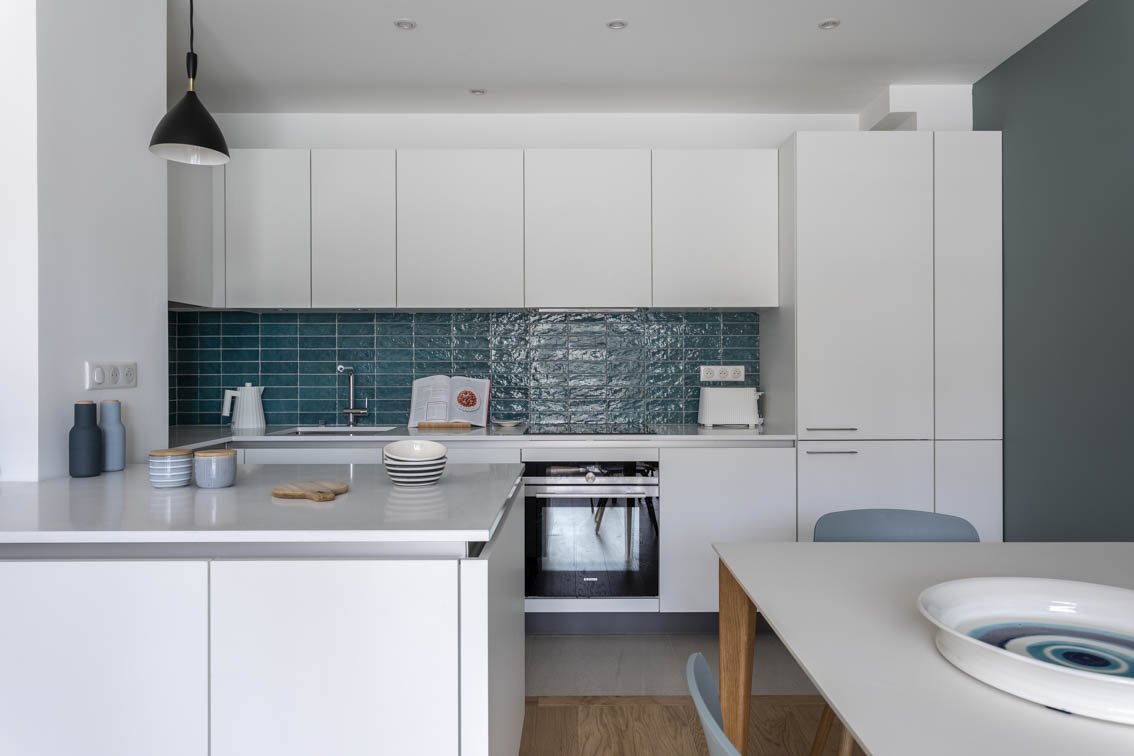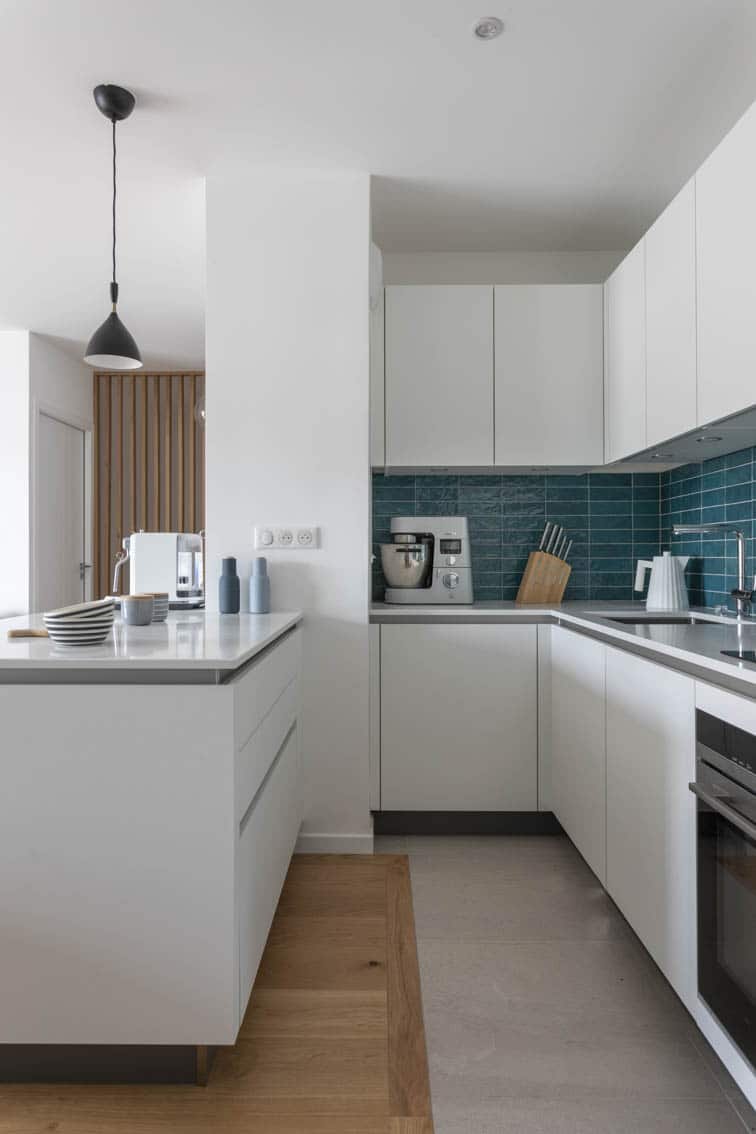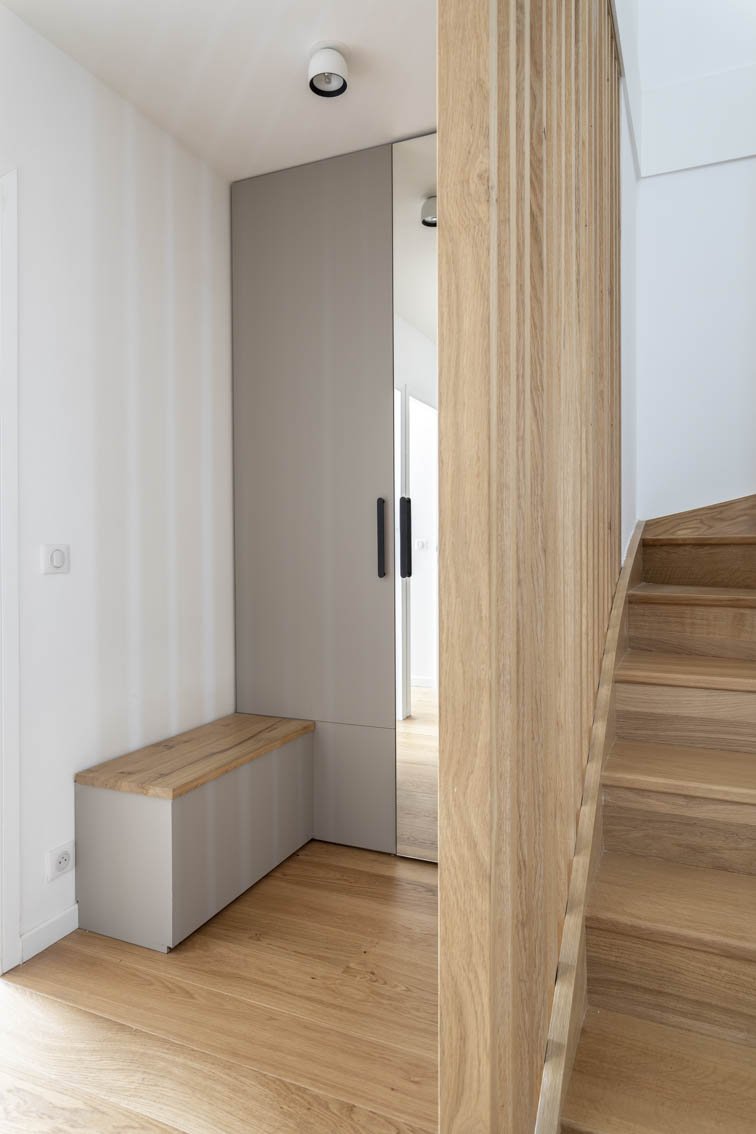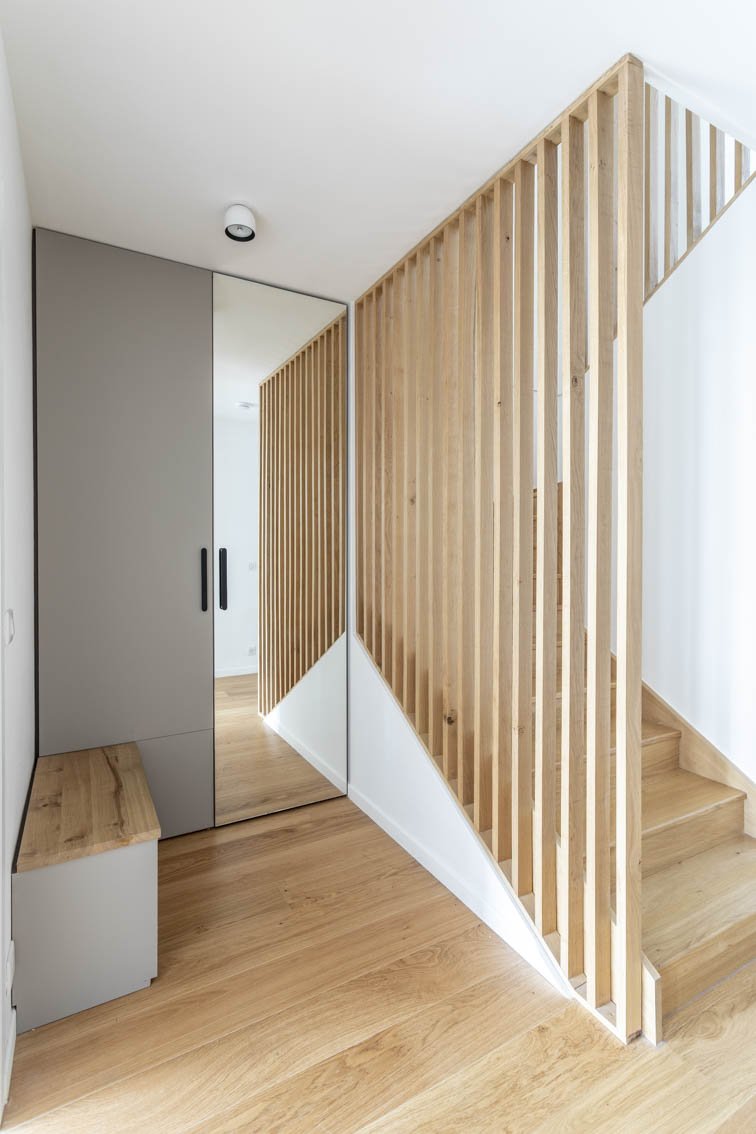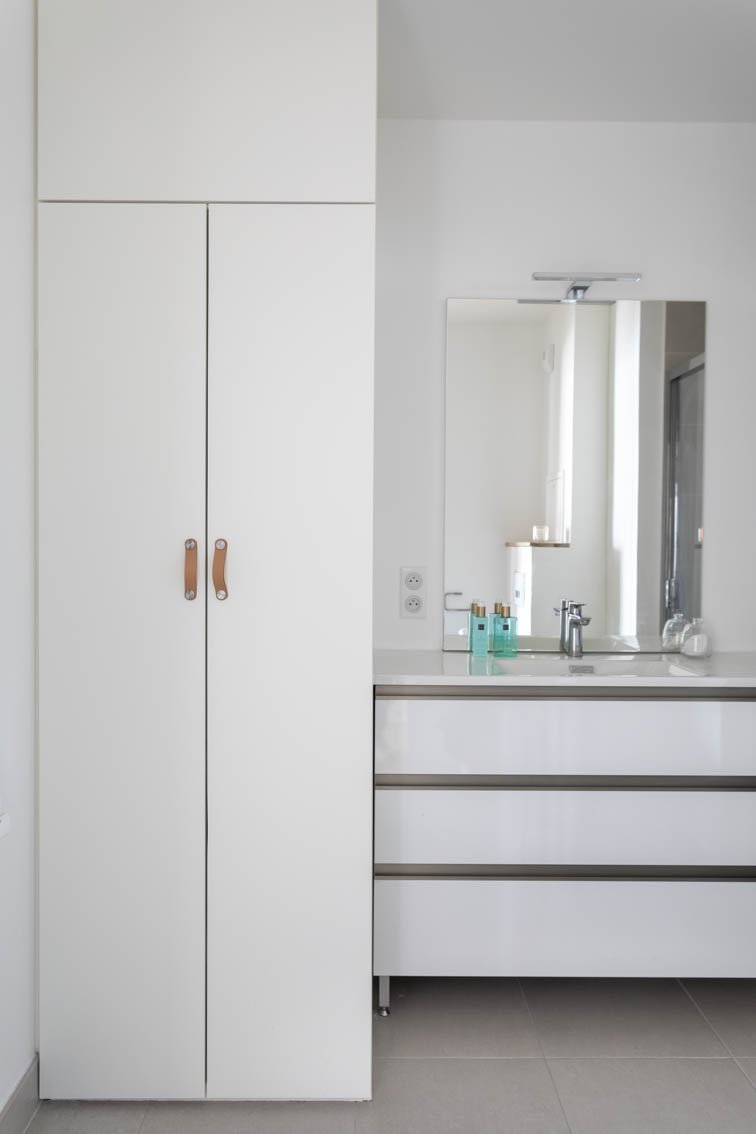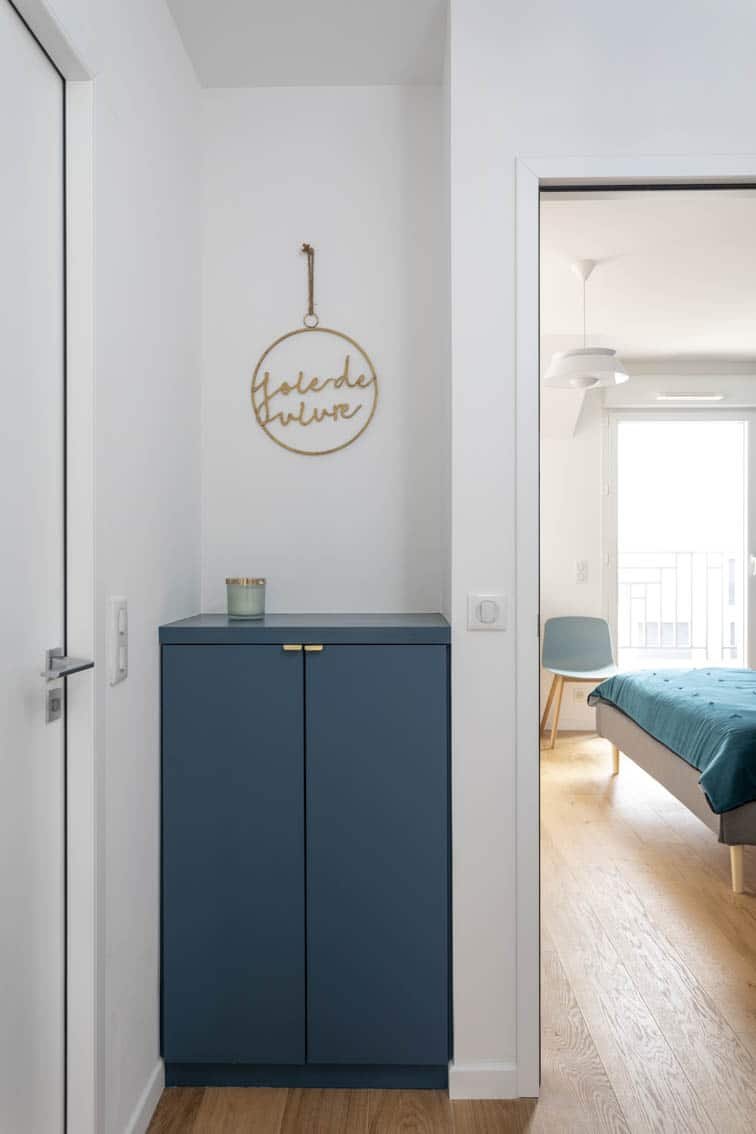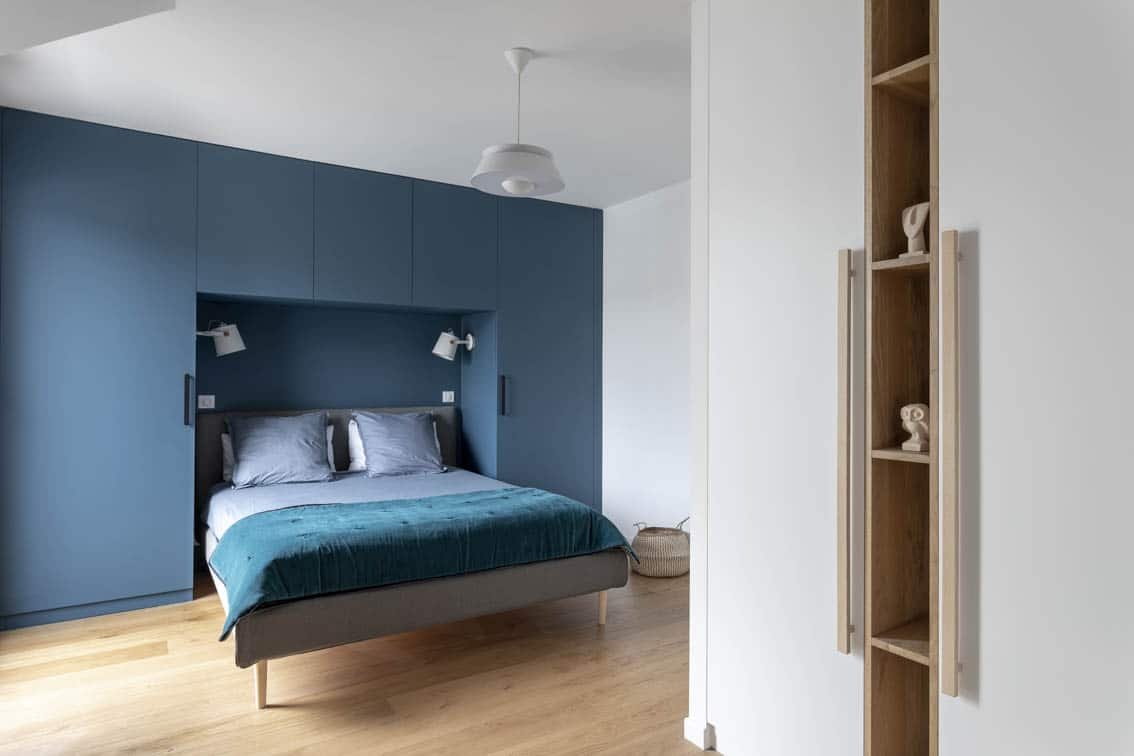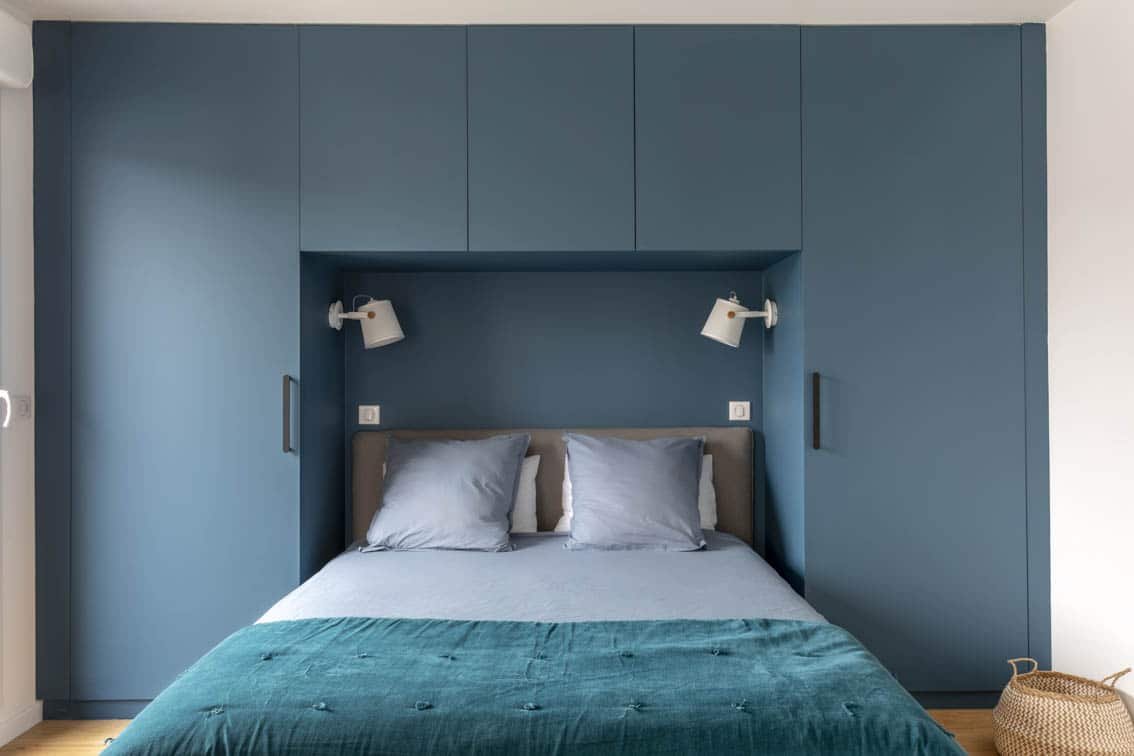 Achievements in decoration and interior design