Scandinavian style design and interior decoration for an 80 m2 apartment in Boulogne Billancourt
Located at the gates of Paris, the apartment needed a new look and the clients wanted a better ergonomics of their living space.
We chose to give a Scandinavian spirit to the set with simple lines and a pastel color palette enhanced with black for its graphic side.
At the entrance we created a storage unit enhanced by a glass roof to separate the passage to the living room. The kitchen, with its black facades and light blue cement tiles from Mosaic del Sur, opens onto the bright and warm living room.
The dining area is treated as an alcove with darker tones. A custom designed openwork bookcase delimits the space with the rest of the apartment.
Sober and functional for a Scandinavian-style living space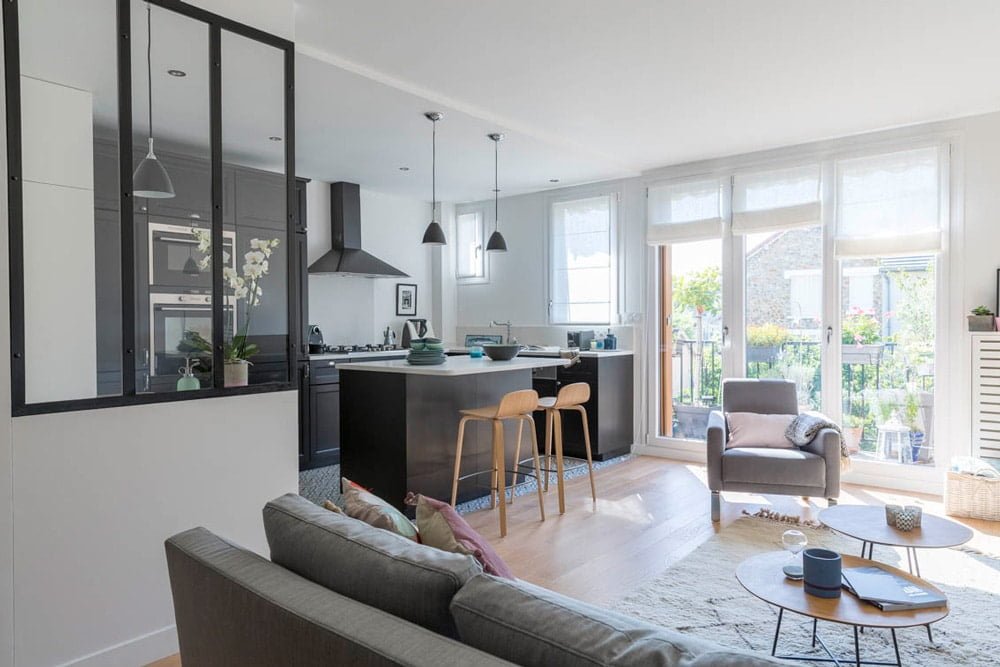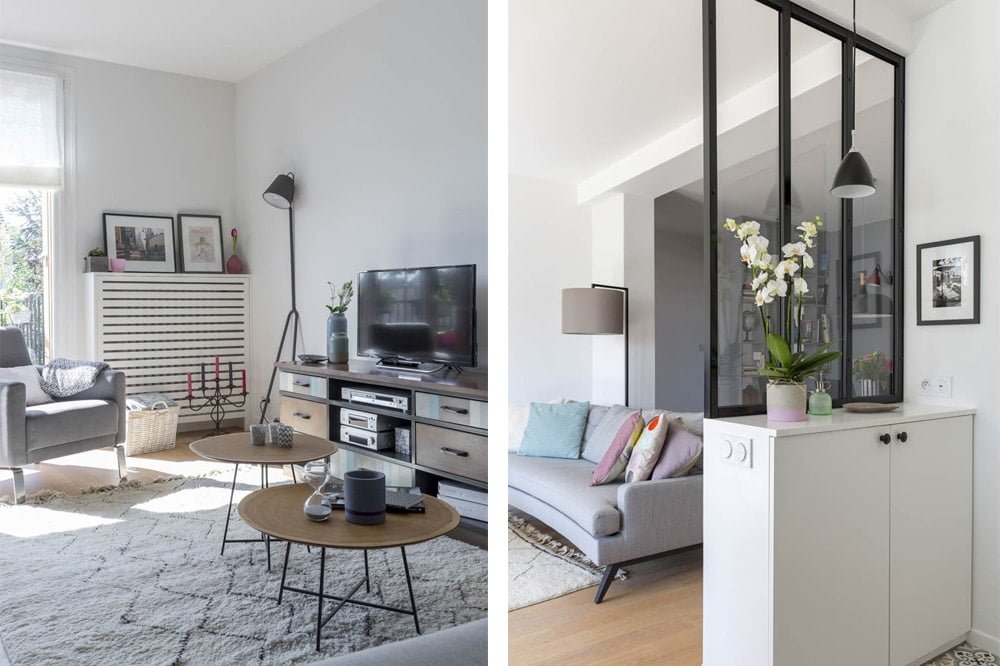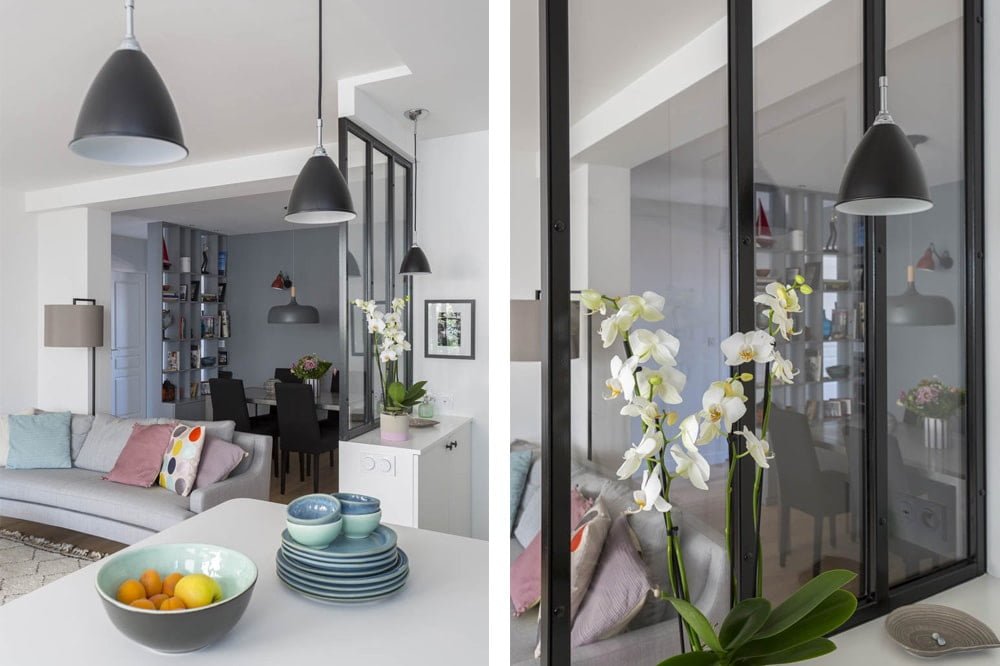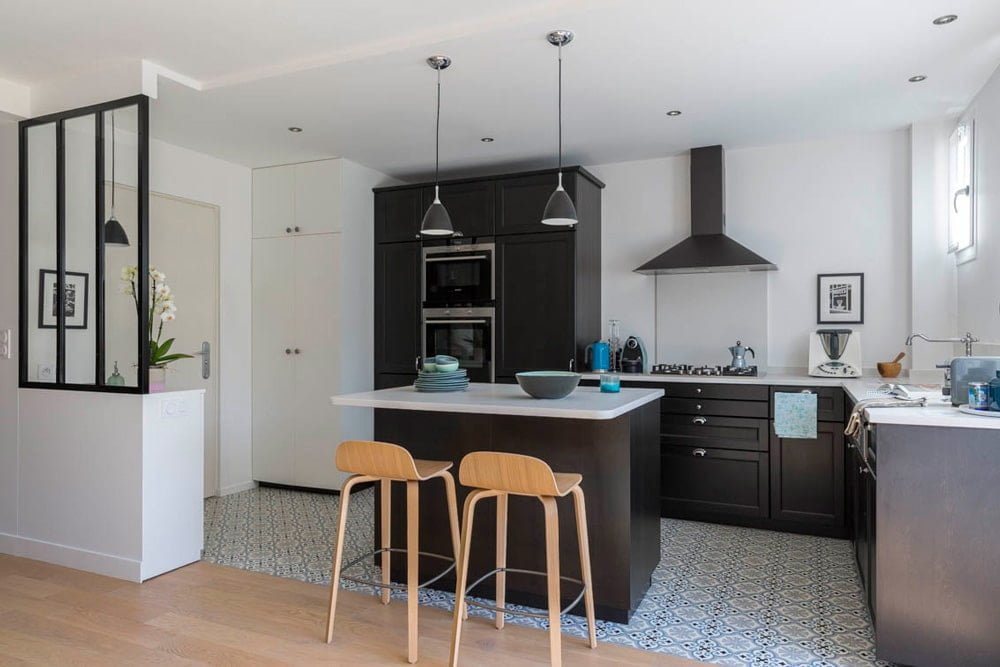 Achievements in decoration and interior design