Custom design and layout for this 60m2 basement transformed into a multimedia and relaxation space
Originally there was a large raw basement of 60 m2 with a lot of potential.
The new owners had a desire for a friendly, family-oriented space.
The idea was to create a home cinema space with a sports and wellness area with a sauna and an indoor pool.
For the home cinema we chose warm and natural tones with a panoramic wallpaper that plunges us into a lush forest.
A friendly, refreshing and exotic space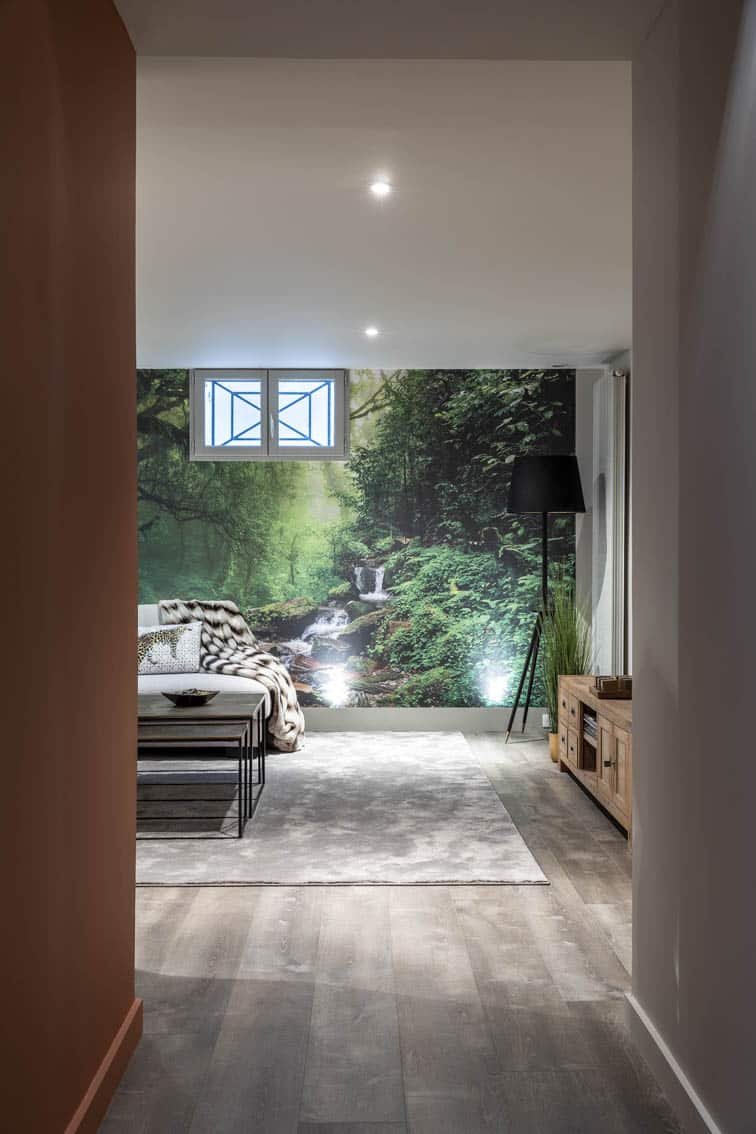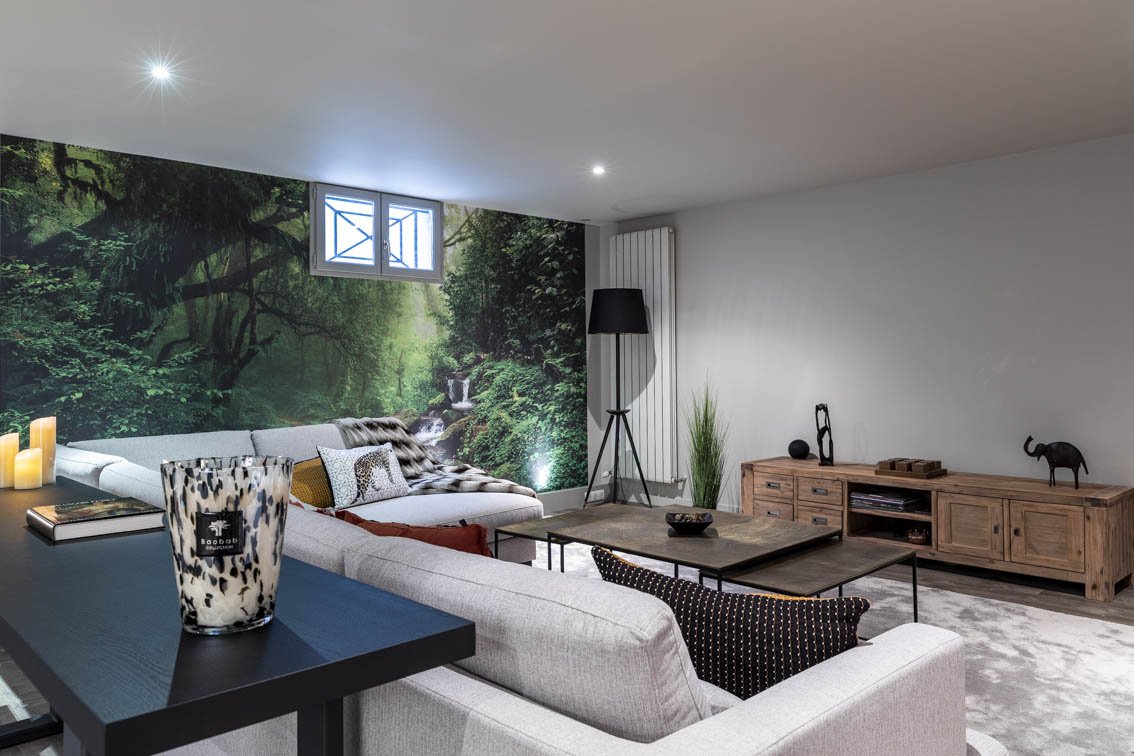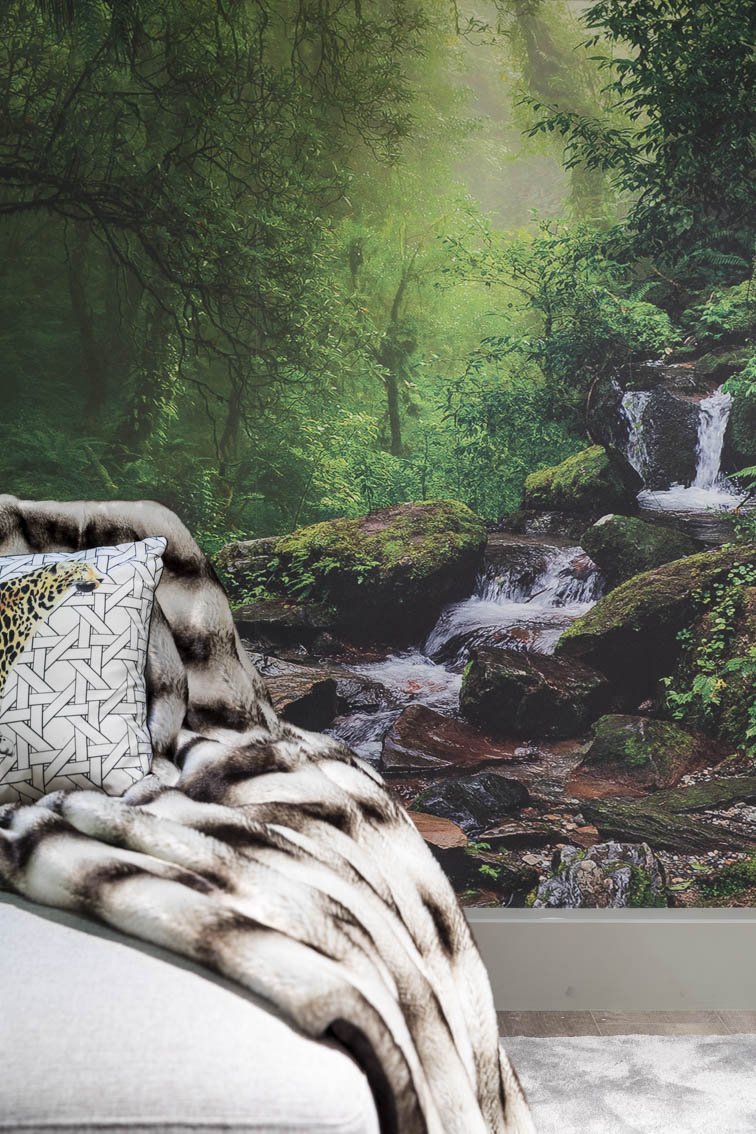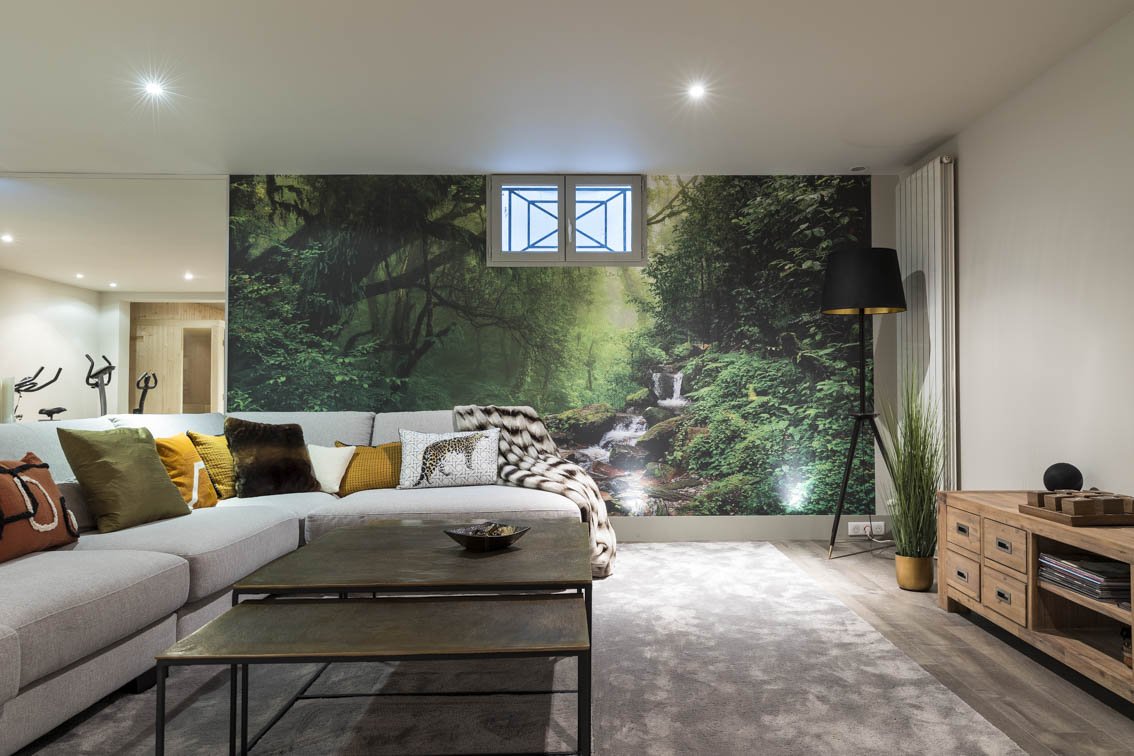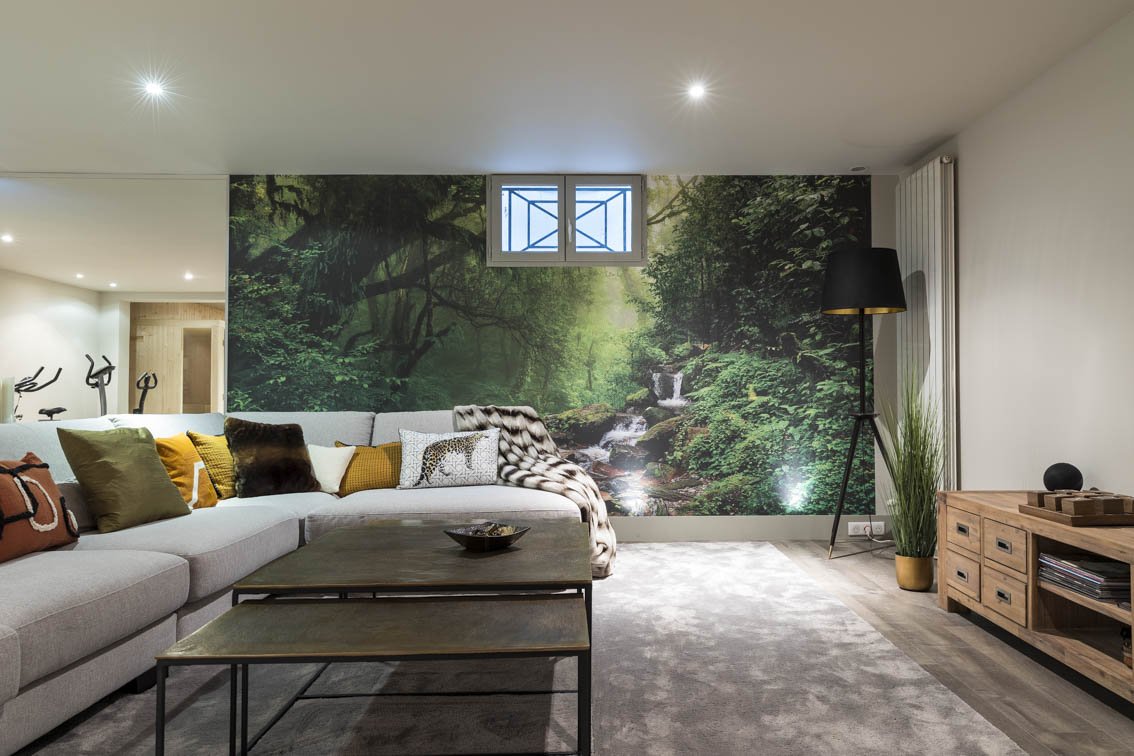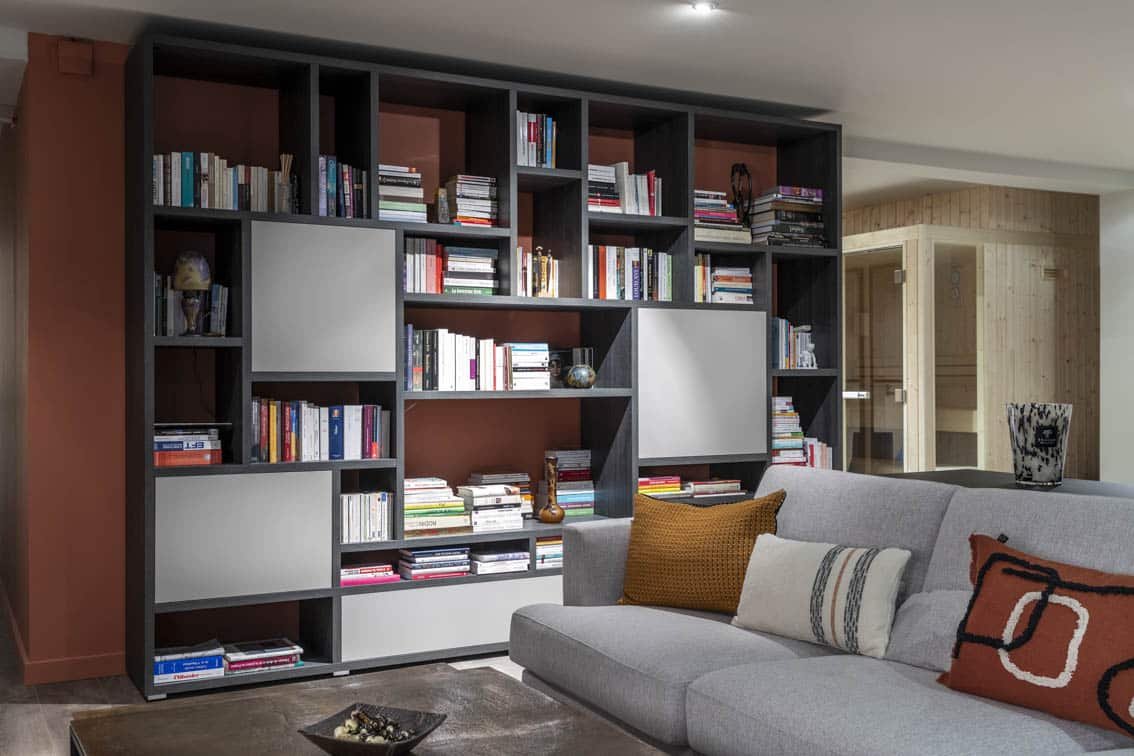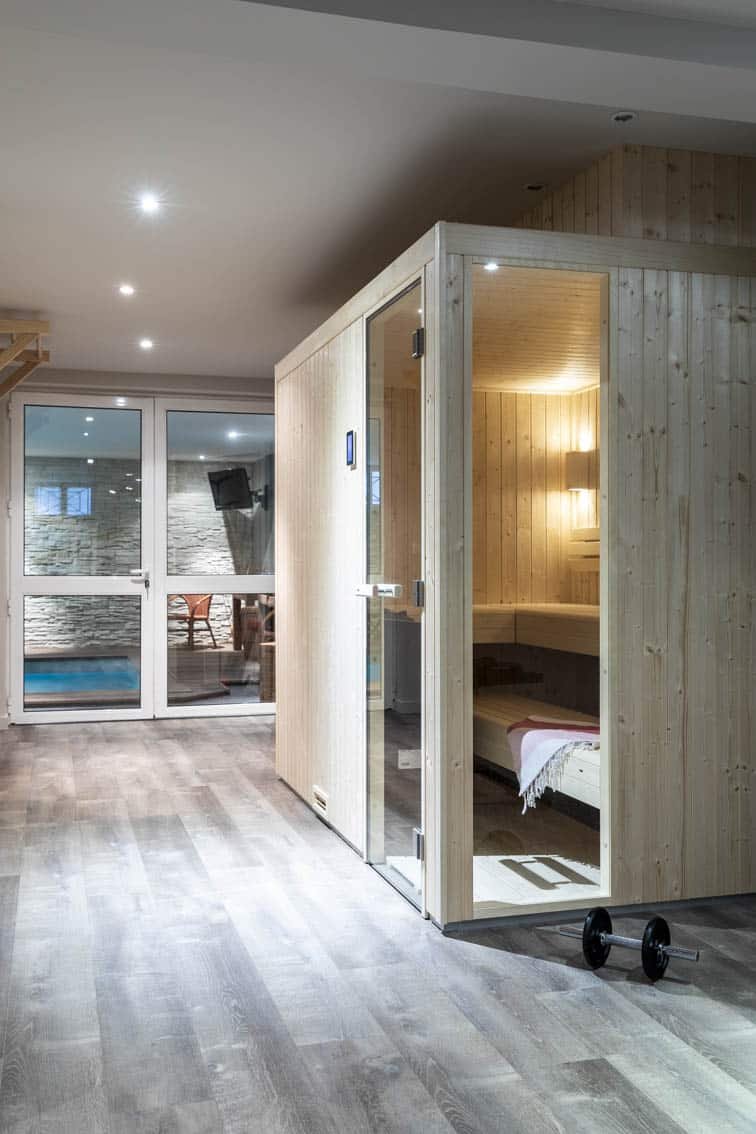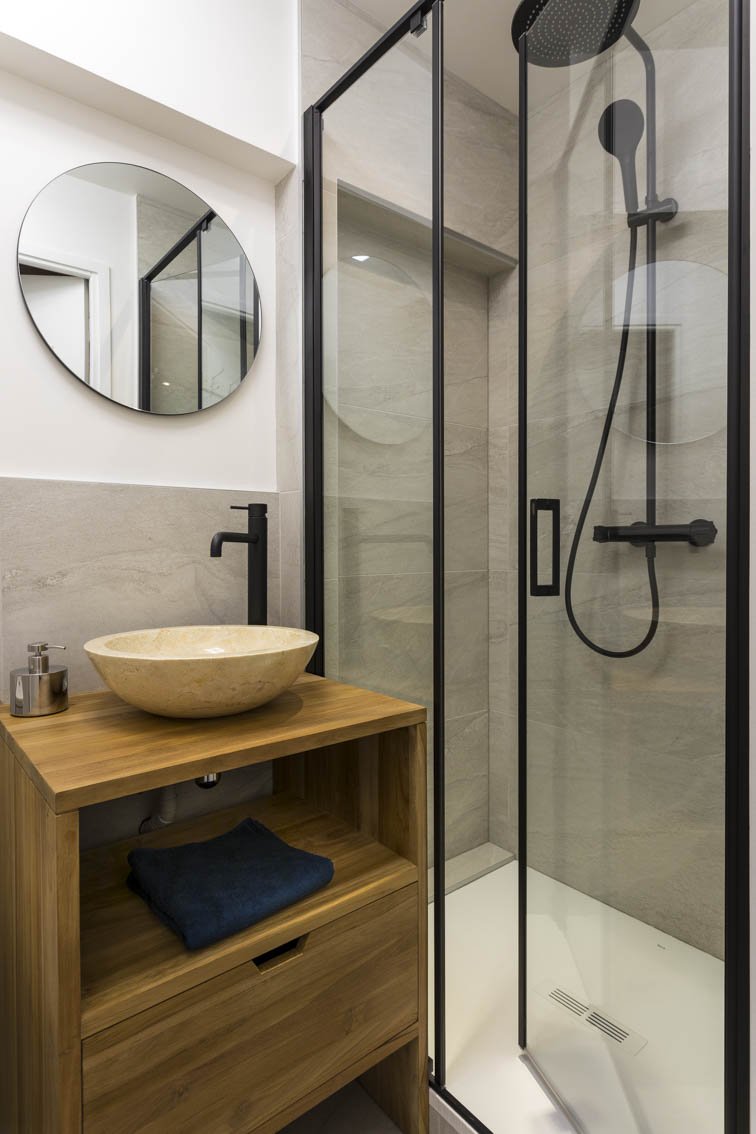 Achievements in decoration and interior design