Corporate color design for the premises of an ALLIANZ insurance agency
Our client, an insurer, had just acquired a new, unfinished building to house its new agency.
Christiansen Design's mission was twofold:
1
Design the distribution and layout of the premises with the management of the works.
2
To stage all the decoration including the choice of the furniture.
The client gave us carte blanche with the Allianz logo's color codes as a starting point. So we built the chromatic universe from blue, combining touches of light green, white and grey.
We also chose light oak and walnut to bring the warmth of wood.
With the agency facing the street, a panoramic wallpaper "mountain landscape spirit" and a small lounge create a friendly welcome for customers. The reception area is separated from the staff by two solid oak screens made to measure by our team of carpenters.
In the back part of the room, we created a meeting room, the management office and a relaxation room.
We selected movable partitions, with workshop-type skylights and walnut-finished doors. In the executive office, we placed two round frames of plant decoration that soften the formalism of this work space.
In the relaxation room, we find bright and cheerful colors for a pleasant space, where employees come to eat.
Sparkling offices for the well-being of employees and customers!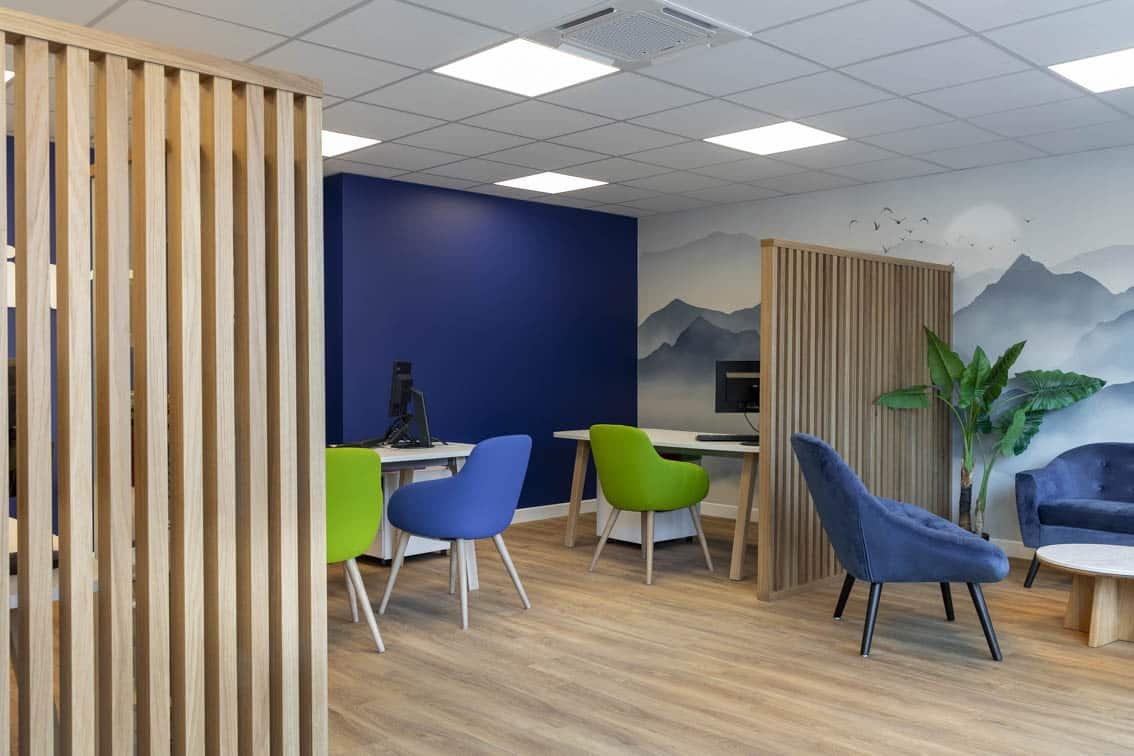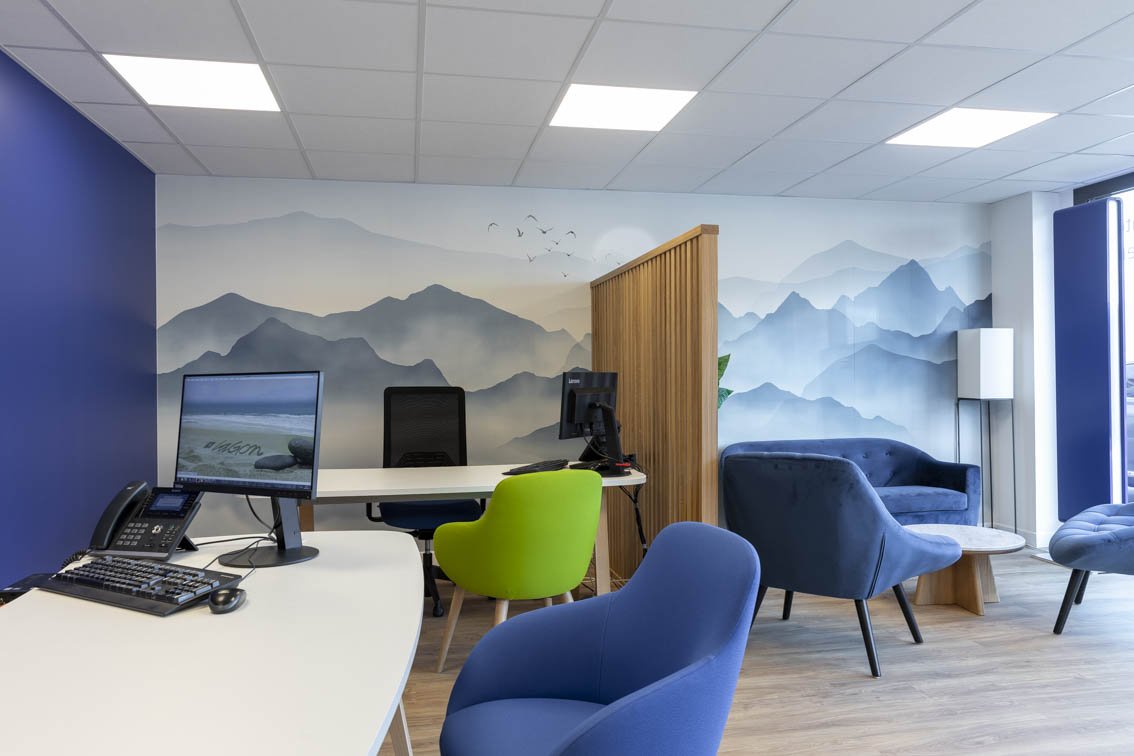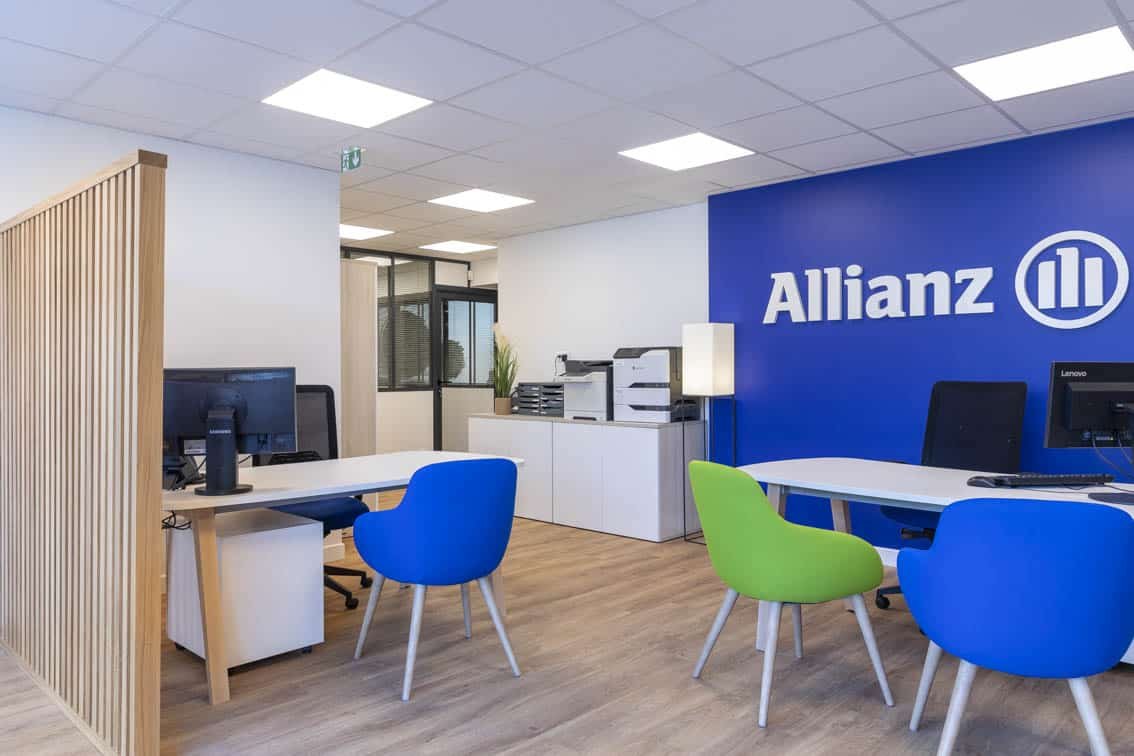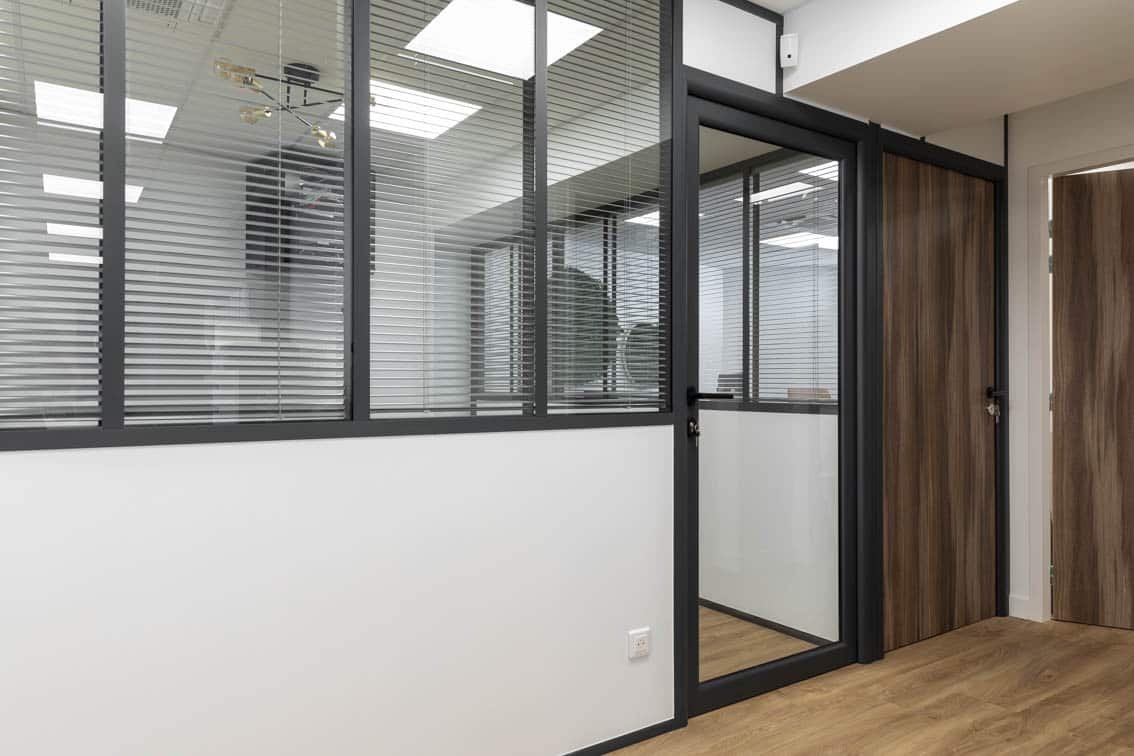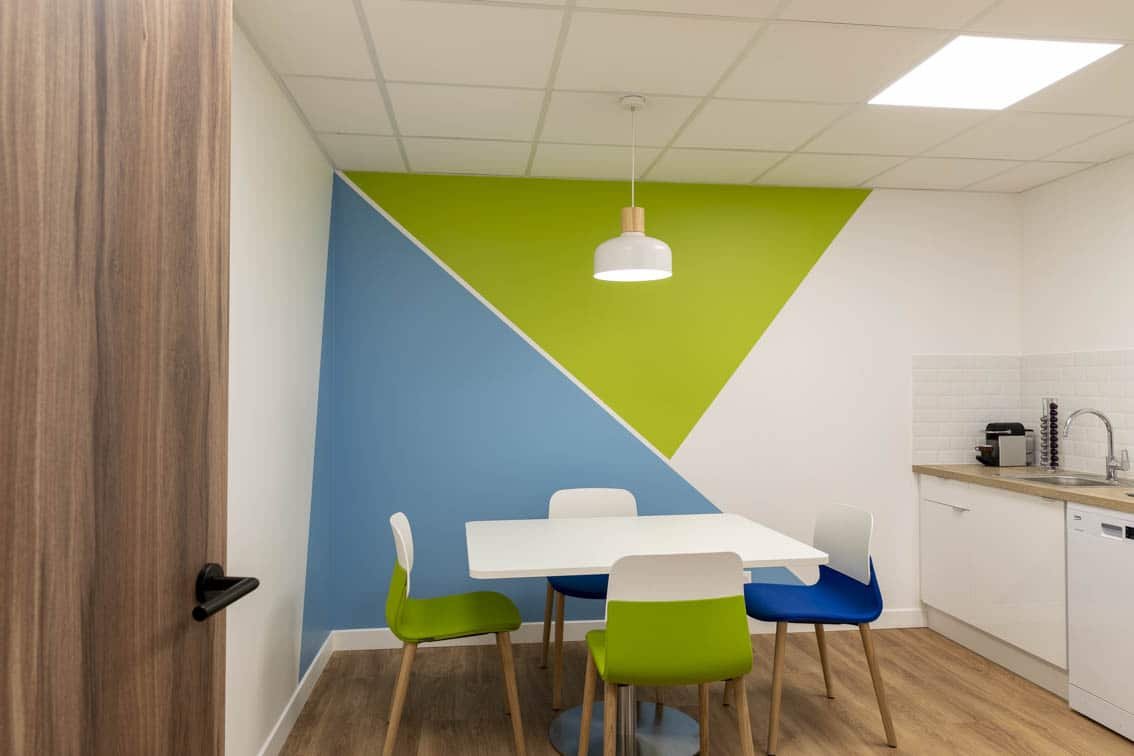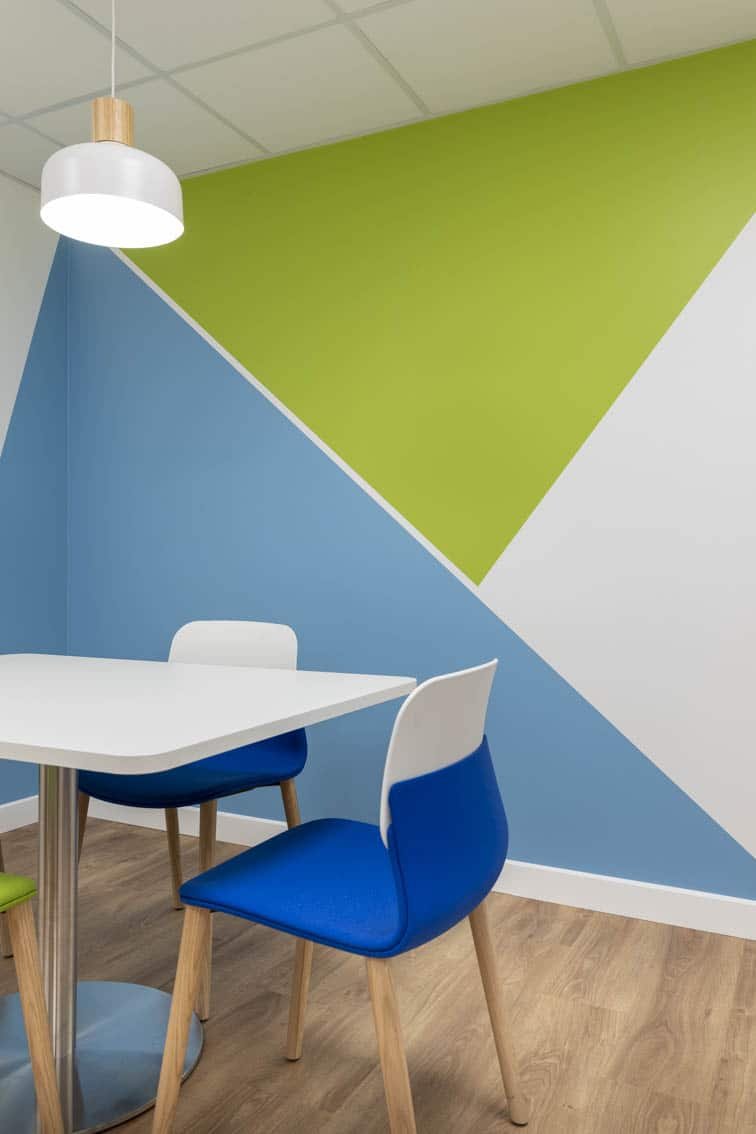 Achievements in decoration and interior design